Virtual Screening of Headwall Theatre Company's Echoes of Ireland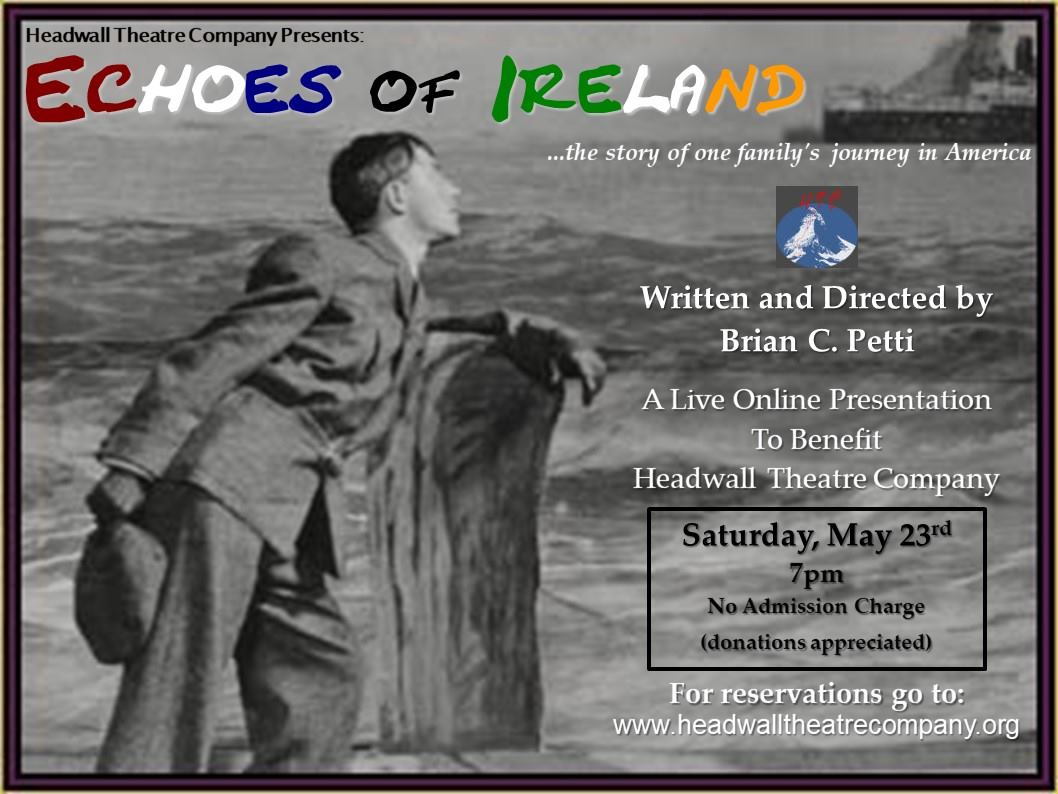 On Saturday May 23 at 7 pm, our friends at Headwall Theatre Company will present a free online screening of Echoes of Ireland, a play written and directed by Brian C. Petti. Beginning five years after the end of the potato famine in Ireland, this production follows the Cunyngham clan through their journey from County Cork to Manhattan, through immigrant life in the States, to the assimilation and rebirth of their family as American citizens who never forget from whence they came.
Our neighbors who were lucky to see Headwall's productions of The Other Place and Hunting and Gathering will know they won't want to miss this new play. Everyone else should check it out! Reserve a spot here, and on the day of the performance a link to view the performance will be emailed to you.
Photo: Headwall Theatre Company