Update on Open Restaurants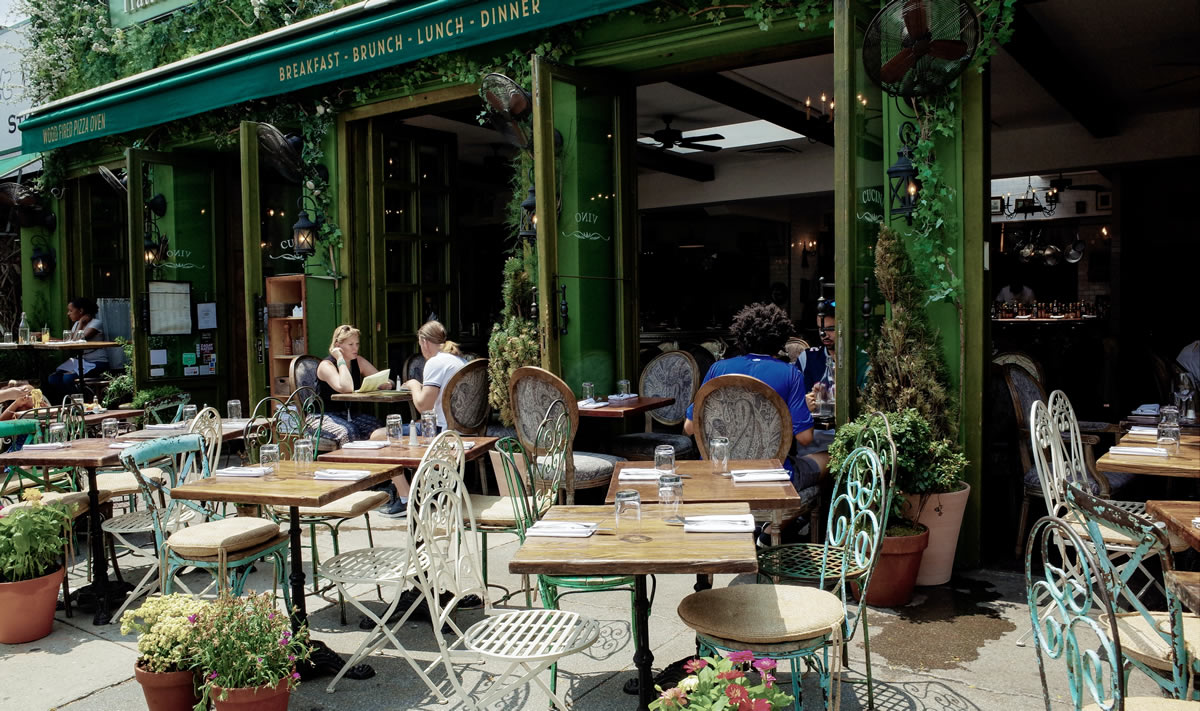 Mayor DeBlasio recently announced the Open Streets Open Restaurants program and after a long-awaited return to indoor dining, we are now learning that it is all being put on hold.
THREE ASTORIA ZIP CODES RANK among the top 10 communities in terms of social distancing violations, with over 500 calls each, according to Patch. No other New York City neighborhood had more than one zip code in the top 10. "While I understand the need for people to get out and our small businesses to reopen, we all have a civic duty to continue to practice social distancing, wear a mask and keep others safe," Constantinides told Patch. "Our healthcare system cannot take another shock from this virus." –  From Queens Daily Eagle
We released an Op Ed on the survival of our restaurants. This was picked up by various media, including PIX11, the National Herald, and the NY Daily News.
On June 9th, we met with 26 local restaurants to follow up and discuss what their needs were. This meeting was supported by both Councilman Costa Constantinides and Assemblywoman Aravella Simotas. Through mutual discussion, we came up with a statement of various alternative structures and procedures that we felt would help assure the survival of this all-important industry, focusing on our local Astoria restaurants. We worked in conjunction with the 30th Avenue Business Association.
This was submitted to the NYC DOT for appraisal. We are looking forward to their final determination on how they will proceed.
In the meantime, we are trying to act as a conduit between the owners and the DOT. As issues come up we try for solutions.
OANA is a partner with the DOT Weekend Walks program, having been awarded one on Vernon Blvd this year. Regretfully it has been postponed due to the pandemic, but hope to proceed when conditions allow.
But; there is a cloud on the horizon: The lack of Social Distancing and wearing of masks. THIS WILL SABOTAGE ANY CHANCE WE HAVE OF SAVING OUR LOCAL RESTAURANTS.
We urge all parties, from city agencies, restaurant and bar management, NYPD, elected officials, and local civics and BIDS to work together to solve this dilemma.
This has also resulted in many people not daring to go to these restaurants: They do not want to risk exposure to the virus. We are sure this is a significant amount of lost business.
We need to convince young people that this is no joke and that these common-sense measures save lives! And will keep our restaurants open. We do not want to have to close up again, as so many states are doing now! But unless attitudes change, we are hurtling straight to renewed closures.
We know this is difficult: Owners complain that patrons frankly ignore them when asked to socially distance or mask, we know that during these days of social unrest the city is reluctant to apply aggressive measures to individuals, and the tools are not presently in place to enforce these rules, especially away from the actual restaurant frontage. And we need some creative thinking: In order to eat or drink you must remove your mask: How can this be dealt with?
We look forward in the next few days to the DOT's plan for our neighborhood. We were recently called the 8th coolest neighborhood in the world by CNN: Let's make sure we get off the list of the neighborhoods with the most complaints about how we are handling the Pandemic. WE CAN DO BETTER.