Tragic Discovery in the East River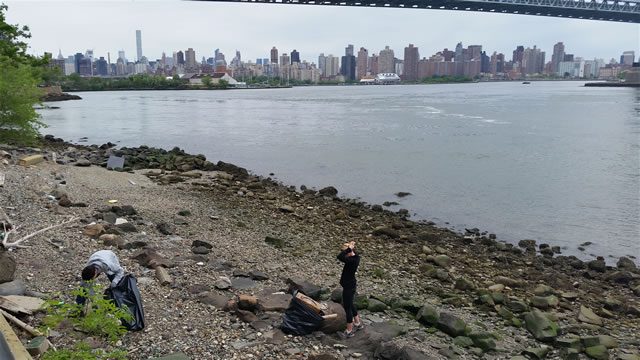 The City Medical Examiner's office is performing an autopsy on the body of a woman discovered floating in the waters of the East River beside Astoria Park on Sunday December 10. The Western Queens Gazette is reporting that the body was that of a dark-haired Asian woman in her 20s, who was not carrying any identification.
A police spokesperson said that an anonymous call was made on Sunday morning reporting seeing a woman in the river. The shoreline of the East River is not accessible from the park and is usually deserted except when volunteers are doing a clean-up (which was not the case on Sunday), so the person calling in the report likely saw the body from above the sea wall at Shore Blvd or from a passing boat.
So far the victim remains unidentified. If you have any information that could assist the investigation, please contact the 114th Precinct, call the NYPD Hotline at 1-800-577-TIPS or visit http://www.nypdcrimestoppers.com.
Shoreline at Astoria Park; photo credit Clare Doyle