Theatre Fans Finding Chicken and Biscuits to Their Taste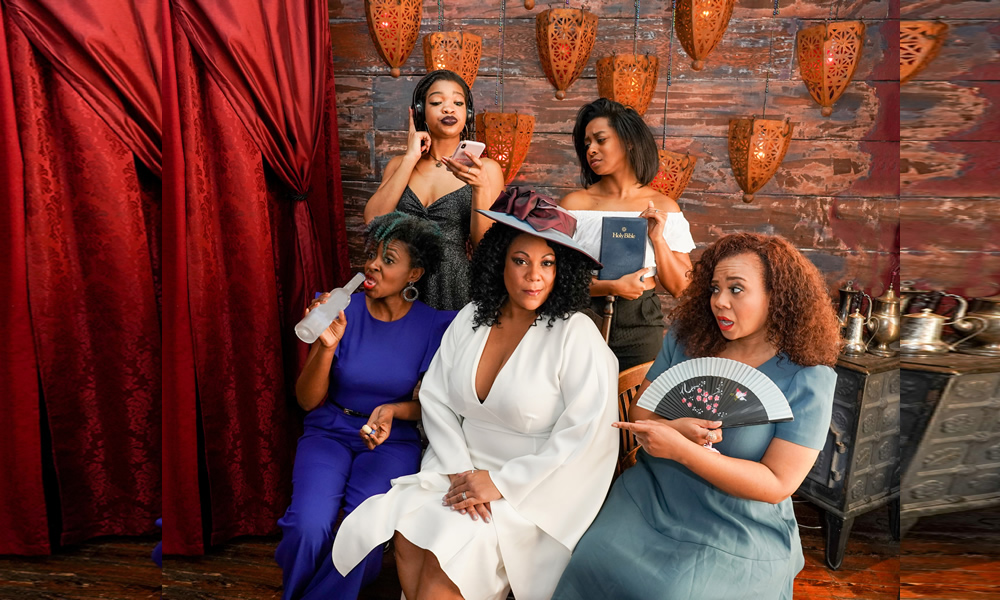 You still have chances to see the Queens Theatre's production of Chicken and Biscuits, a hilarious comedy by Douglas Lyons which wowed the audience last weekend at the New York State Pavilion.
The family of Bernard Jenkins is gathering for his funeral at their church in New Haven. New pastor Reginald is nervous about delivering a eulogy worthy of the patriarch. His wife Beanetta prays for the strength to deal with her feisty younger sister Beverly. Bernard's grandchildren La'trice, Simone (recently dumped by her fiancé) and Kenny (whose boyfriend Logan is getting a frosty reception from some of his relatives) have their own issues. But the family is managing to put on a united front until it's revealed that Bernard had a third daughter, Brianna, whose dramatic appearance in church plunges the funeral into chaos.
You can still get tickets for the following performances of Chicken and Biscuits:
Friday, March 6 at 8pm
Saturday, March 7 at 6pm
Sunday, March 8 at 5pm
Monday, March 9 at 7:30pm
Friday, March 13 at 8pm
Saturday, March 14 at 2pm
Saturday, March 14 at 8pm
Sunday, March 15 at 3pm
Friday, March 20 at 8pm
Saturday, March 21 at 2pm
Saturday, March 21 at 8pm
Sunday, March 22 at 3pm (Audio Description)
However, the performances on Saturday, March 7 and Sunday March 22nd are sold out. So don't delay: get tickets for this tasty drama today!
And save the dates for the upcoming shows and events at the Queens Theatre, Trinity Irish Dance Company on March 7 and 8, Tales from the Shed on March 15, Queens Storytellers on March 21,  Titan Theatre Co.'s Romeo & Juliet from April 3-19,  The Amazing Max on April 5, and Fifth Annual Latin Dance Fiesta on April 25!
Photo: Chicken and Biscuits, photo credit: Dominic Totino Photography