The Wonderful Welling Court Mural Project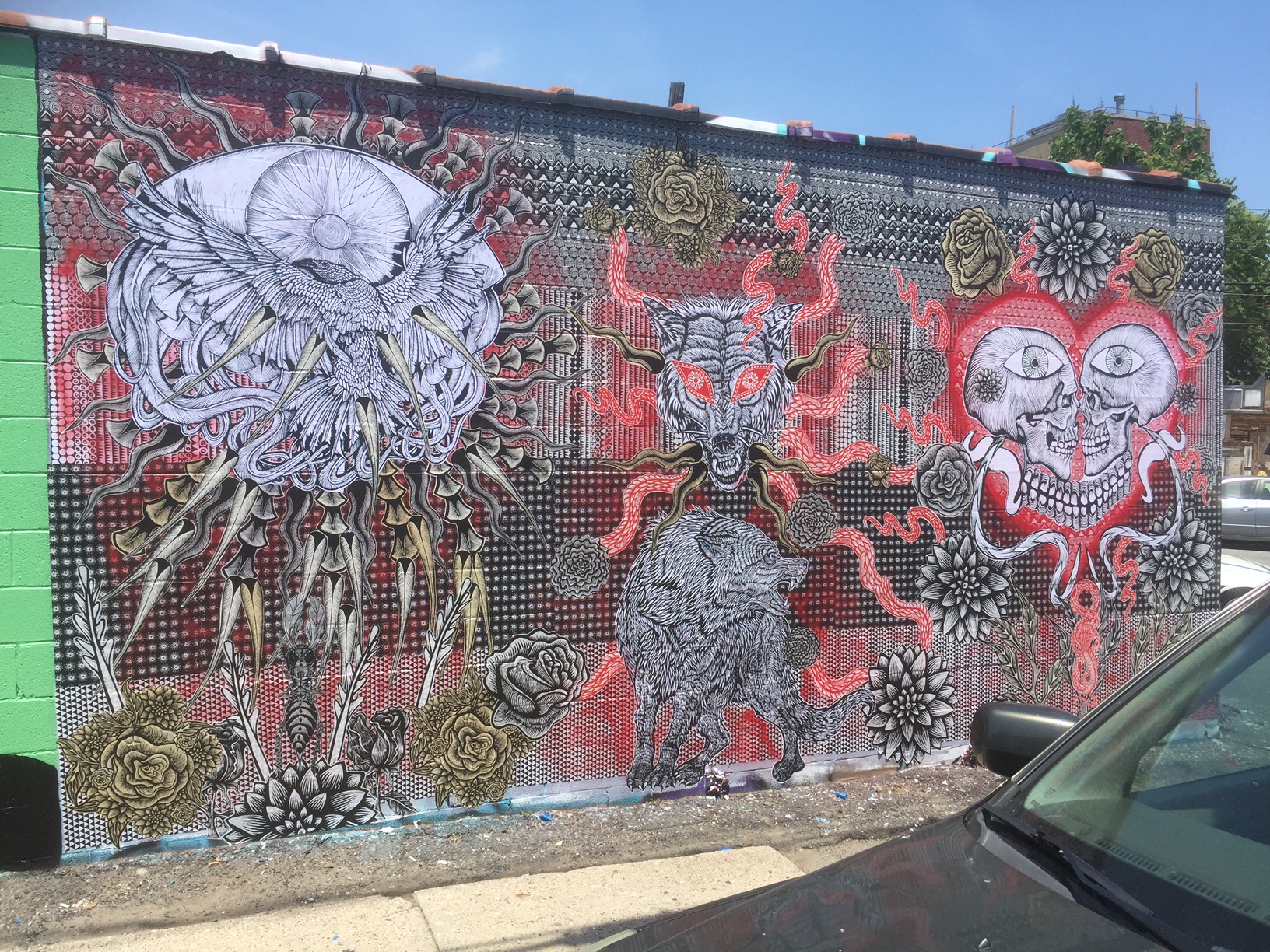 Over the past couple of decades, Astoria has become known as something of an arts mecca, with Socrates Sculpture Park, the Noguchi Museum, the Queens Council on the Arts, the Astoria Performing Arts Center (APAC), and the Museum of the Moving Image all making their home in the neighborhood. But there's a hidden gem near the waterfront that even some Astoria residents don't know about. The Welling Court Mural Project is a highly unusual street art project that has turned a few quiet residential blocks into something truly extraordinary.
With support from the Astoria community, Ad Hoc Art, a creative enterprise run by Garrison and Alison Buxton, started the Project in 2009 at a meeting at their Bushwick gallery, resulting in painting of the first mural in December 2009. Over the following winter, Ad Hoc Art planned the launch of the first multi-block mural project that occurred in May 2010 and comprised over 40 murals in Welling Court.
Ad Hoc's mission is to facilitate artists who "create site-specific works to provide new arrays of visual experiences which change how people experience and interact with their environment."
The Mural Project has returned every year with more artists and more murals on the house walls, street gates and store walls in Welling Court and now in adjacent blocks. Each year, typically in June, the previous year's murals are painted over, new murals go up, and the neighborhood celebrates with a block party. This June over 150 artists, from New York City and countries around the world, took part in the 8th Annual Mural Project. Locals and visitors mingled with the artists who were more than happy to chat about their work. Some of those attending came out to see the murals go up every year; others were first-timers. I talked to a couple from Glendale who had seen the event on Facebook and to a family who happened upon Welling Court on their way back from the Kid's Bike Parade along Vernon Boulevard that day. All were happy to hear that the murals would remain up for a year and were planning to bring over friends to view the Welling Court Mural Project.
OANA recently talked to Welling Court founder Garrison Buxton, who said: "This year's project was exceptional. Every year I'm humbled and wonder how it can keep better and better, but it does! The artists continue to bring their best A-game and create outstanding work for this community they appreciate so much. It is a symbiosis of appreciation, really something that moves the human spirit."
So what are you waiting for? Head down to Welling Court, at the intersection of 30th Avenue, Main Avenue and 12th Street. The murals are available for viewing 365 days a year, 24/7. And save the date for the 2018 Welling Court Mural Project!
Photos courtesy of Richard Khuzami and Clare Doyle
Recommended Posts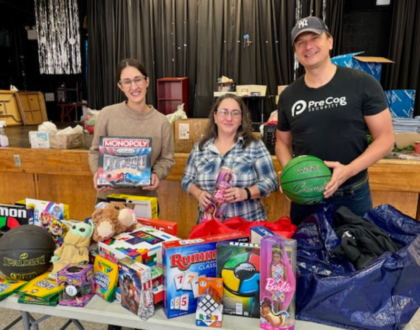 December 5, 2023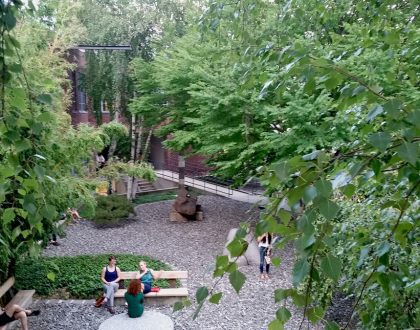 December 5, 2023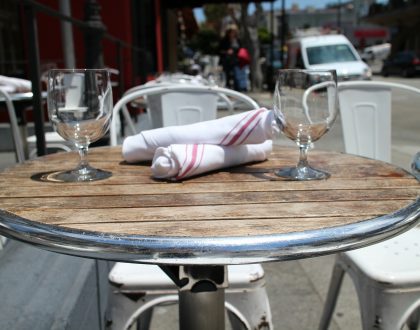 November 17, 2023