The New York Care Annual Coat Drive is Going on Now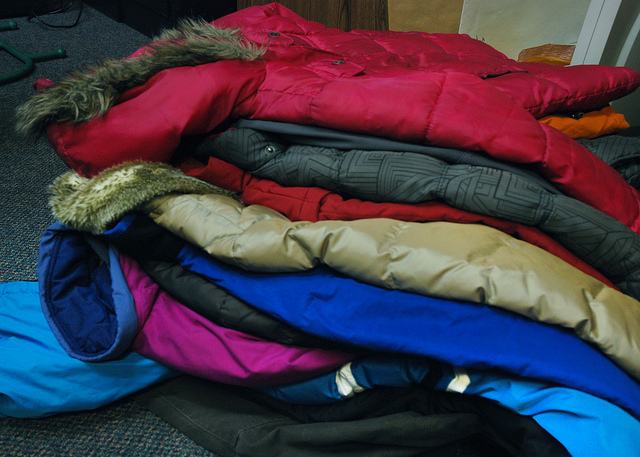 Have a coat that is a little snug or loose?  Donate it to the 2017 New York Coat Drive.  The Coat Drive is held every year to ensure all New Yorkers have a warm piece of clothing to wear during these cold winter evenings.
Every year, New York Cares, the organization that sponsors the coat drive, tries to distribute their goal of 125,000 coats to New Yorkers in need.  Last year, they were 16,000 coats shy of their goal, but with our help, they will be able to make it!  The last day of collection in December 31st.
There is one coat drive drop off location in Old Astoria located in the Astoria-Queens Library.  You can find other coat drive drop off locations here.  Please be mindful that if you are donating two or more bags of coats to drop them off at the warehouse located at 157 West 31st Street in Manhattan.
Don't have a coat to donate?  Make an online gift.  A $20 donation helps a neighbor in need keep warm.  Stay warm Old Astoria!
Winter Coats- Photo:Flickr/KOMUnews