Shore Fest Returns on September 16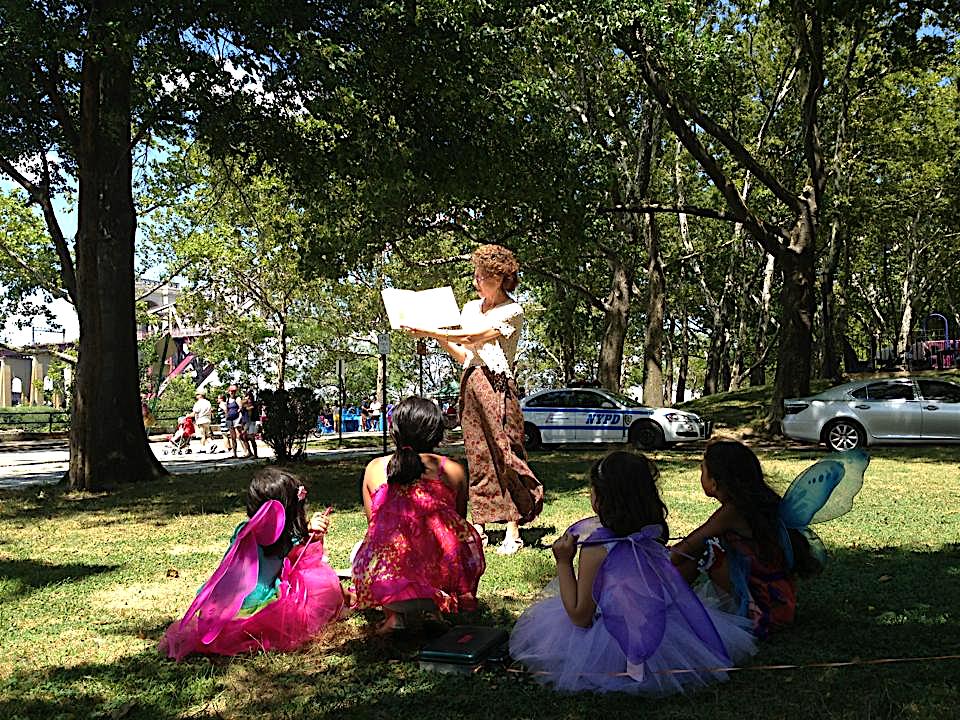 On Saturday, September 16th, Astoria Park Alliance is once again hosting the ever-popular community event Shore Fest in the park.. The festivities will take place from 1 to 5 pm, on the Main Lawn adjacent to the Bocce Court off Shore Boulevard.
Activities planned for this popular event will include a bounce house, potato sack and egg & spoon races, face painting and arts and crafts for kids, bocce, yoga, Zumba, and musical acts on the main stage including the East River Blues Band and Ithalia Jackson.
The rain date for Shore Fest is Sunday September 17. Event Partners include: Art Beat 5, Art Fiesta Studio, Astor Apiaries, Bee In Motion, The Noguchi Museum, New York Roadrunners, NYC Ferry, NYC Parks Playmobile, Roberto Buscarsi Ukulele & Unlimited Body NY.
Story Time with Miss Sophia, Shore Fest 2013; photo credit Green Shores NYC