Shakespeare Live in LIC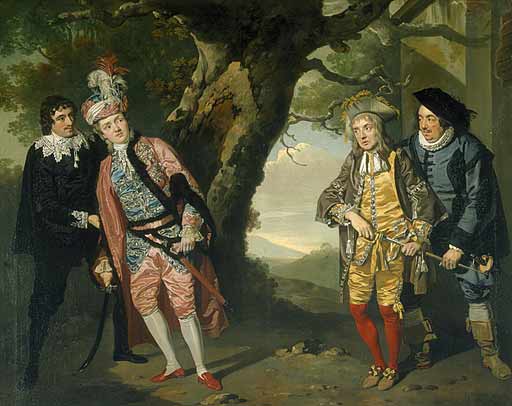 What a treat for the holiday season: a staged dramatic reading of one of the Bard's best-loved plays at the Long Island City Community Library on Monday December 4.
William Shakespeare's comedy Twelfth Night, or What You Will" is believed to have been written around 1601–02 as a Twelfth Night's entertainment for the close of the Christmas season. The play depicts the adventures of twins Viola and Sebastian, who are separated in a shipwreck. Viola (who is disguised as Cesario) falls in love with Duke Orsino, who himself is in love with the Countess Olivia. Upon meeting Viola, Countess Olivia falls in love with her thinking she is a man.
The reading will be performed by the Titan Theatre Company in partnership with the Queens Public Library's Shakespeare in Queens program. The reading is at 5.30 pm and the library is located at 37-44 21 Street. "Play on!"
Scene from Twelfth Night; photo credit Wikimedia Commons