Riccardo's Site Has Been Sold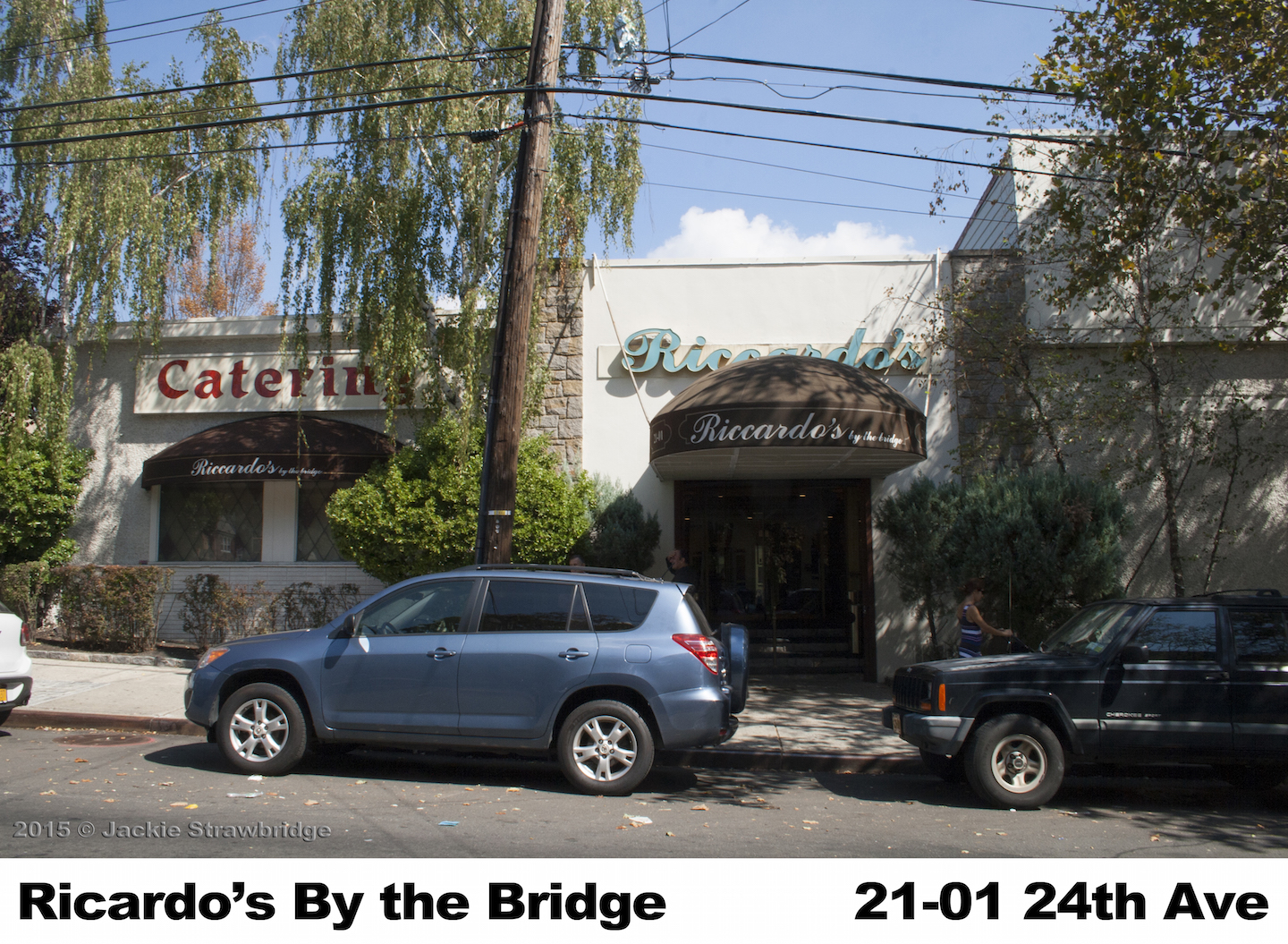 The Iconic Riccardo's site has been sold for $6.4 million, according to Alexander Pereira, a real estate broker with Douglas Elliman. The new owner also purchased another adjacent site at 23-91 21st Street. This is the latest major change in the neighborhood.
In 2006, the Eagle Electric Mfg building across 21st Street from the Riccardo's site was converted for residential use: the Pistilli Riverview East. Now another major residential structure is being created.
*According to the Queens Post, "In September, Anthony Corbisiero, president of Riccardo's by the Bridge, posted a note on the catering hall's website and social media announcing the hall's closure.
*Founded in 1951 by Richard Corbisiero, Sr, Riccardo's had been a fixture in the neighborhood for decades and family-owned throughout its nearly 70-year run.
*Legendary crooner Tony Bennett once worked as a singing waiter at Riccardo's, according to its site.
*"This decision [to close] has been extremely difficult to make, and is solely due to the various impacts of the COVID pandemic; if it were up to us we would cater your special events forever," Anthony Corbisiero wrote in his note, entitled "Thanks for the Memories."
Riccardo's was also extensively used by local Civic Associations, Non-Profits, and Professional Organizations plus the NYPD 114th precinct held their monthly Community Council meetings there. The owners of Riccardo's were incredibly civic-minded, and we all owe a debt to their generosity.
OANA commented on the closure also.
The sale was closed within 3 months of when it became available.
*"It was probably one of the fastest land deals I have ever done–30 days," Pereira, who brokered the deal, said.
Further details are not available. However, the new owner also purchased a much smaller adjacent site at 23-91 21st Street, which had previously been used as the kitchen for Riccardo's.
Mixed-use retail and residential uses are contemplated.  The 24th Avenue lot is approximately 13,000 square feet, while the smaller 21st Street property is about 2,600 square feet. It includes 26,000 buildable sq ft!
*"The location is incredible. The development will have views of the bridge. Obviously, it's very close to the waterfront and Astoria Park," Pereira said.
*Quotes from the Queens Post article