Renewable Energy Programs That Will Use Astoria Hubs Have Been Approved For New York City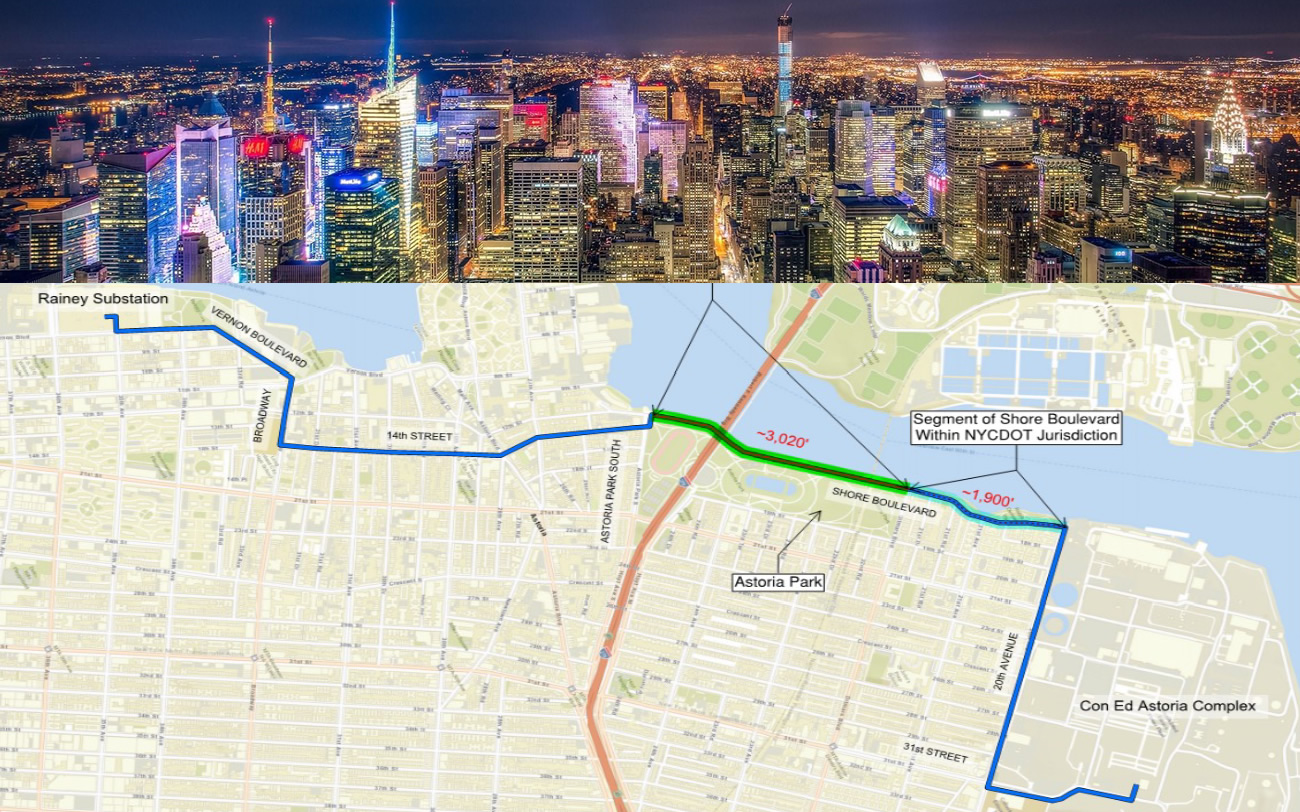 The State Public Service Commission approved two projects concerned with bringing renewable energy to New York City. The Clean Path NY (CPNY) project and the Champlain Hudson Power Express (CHPE) will consist of transmitting solar, wind, and hydropower from upstate New York and Canada into Queens. In the process, the projects will take advantage of the Astoria hubs to distribute energy throughout the five boroughs. See the
Project overview by Champlain Hudson Power Express created for Old Astoria Neighborhood Association
Governor Kathy Hochul announced the approval on April 14, 2022, and stated the following, "New York continues to lead the nation with innovative green energy initiatives and has been an example to the rest of the world how to confront the perils of climate change, the existential threat of our time." She continued, "Today's decision is a major step forward in achieving New York State's goal of 70 percent of our energy from renewable resources while paving the way for thousands of high-quality jobs, spurring billions in economic activity, reducing our dependence on fossil fuels, and ushering in a cleaner, greener New York for all."
On top of generating 18 million megawatts of clean energy per year, the projects also expect to create 10,000 jobs and $8.2 billion in economic development in the state of New York.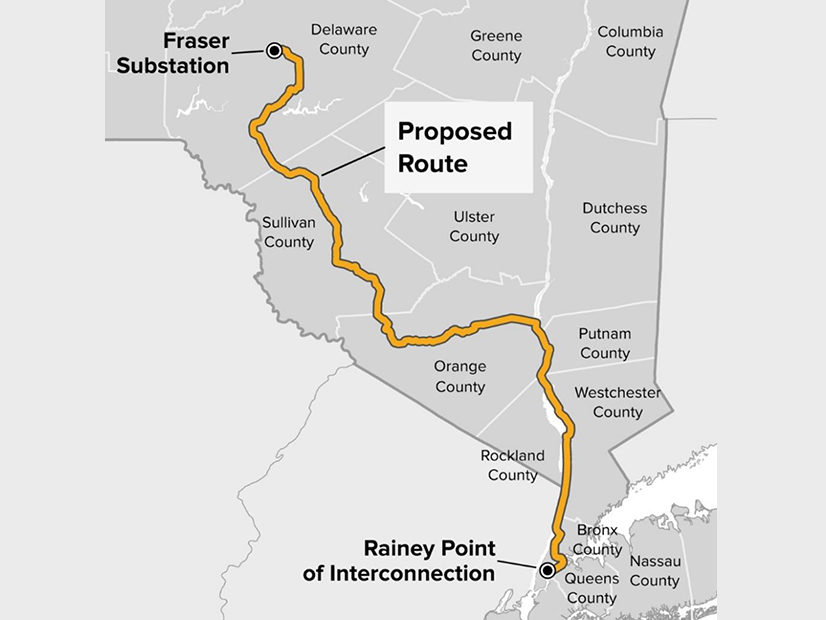 The proposal was requested by the New York State Energy Research and Development Authority (NYSERDA) in light of the desire to meet the goal put forth by the Community Leadership Climate Protection to have 70 percent of the state's electricity come from renewable sources by 2030 and zero-emission electricity by 2040. New York City has also made a similar commitment, aspiring to have zero carbon emissions by 2040 and carbon neutrality by 2050.
The projects will connect to the Astoria Energy Complex, and CPNY will have a connection to the Rainey Substation in Astoria.
During the announcement New York City Mayor Eric Adams also shared his remarks about both projects, "Today, we begin dismantling the disparate access to renewable energy that has plagued our city for far too long, especially those communities that reside in the shadow of some of the oldest, most polluting power plants in the state." He continued, "I'm proud of the city's commitment to purchase 100% of its electrical needs from these lines, catalyzing others to do the same."
The energy renewable links are projected to lower carbon emissions by 77 million metric tons in the next 15 years. This number equates to one million cars off the roads. CPNY will deliver 1,800 megawatts of solar and 2,000 megawatts of wind power from Delaware County into the city.
The projects will be running at different times. The CPHE is expected to be operational in 2025 and the CPNY in 2027. The NYSERDA will be making payments when the respective projects are fully functional.