Queens Green Day Festival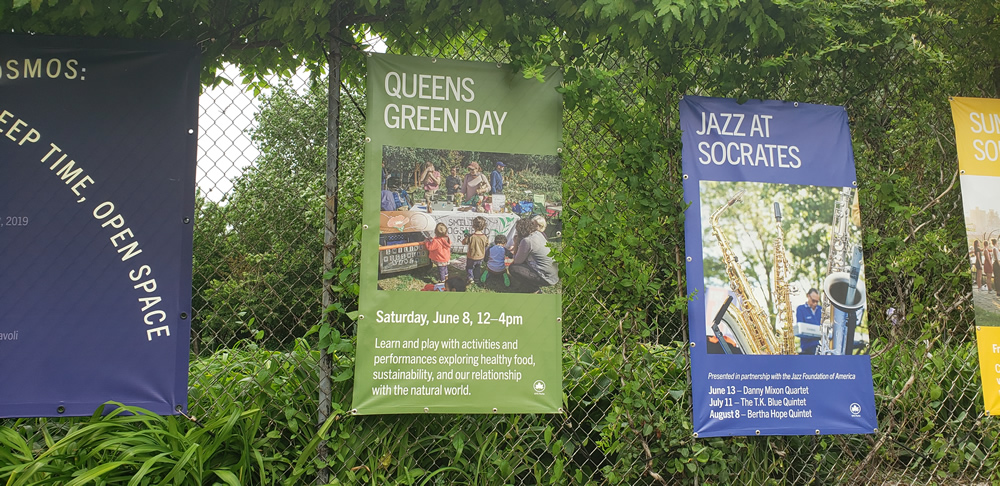 Socrates Sculpture Park's Queens Green Day Festival returns on Saturday June 8 from 12 noon to 4 pm. Come get more connected to the Earth while you reach for the stars in the current Chronos Cosmos exhibition.
The event will feature activities and demos from Socrates partners Hellgate Farm, The Connected Chef, Queens Action Council (QuAC), Big Reuse, and Smiling Hogshead Ranch. You can explore the borderlands of Socrates with the Environmental Performance Agency (EPA), and check out site-specific nature-focused activations with performance artists Chris Carlone, Stacy Lynn Smith, Hector Canonge, Mare Hieronimus, and Marina Zelenovic.
On stage, 2019 Socrates Artist Fellow Tecumseh Ceaser of the Matinecock clan, First Nation of Queens and Long Island, joins his father Chief Reggie Ceaser to share their culture, and Africa Forest dance brings the music of Africa to the Park.
This is a free event; no RSVP is required.
Photo: Clare Doyle