Public Art in Marine Air Terminal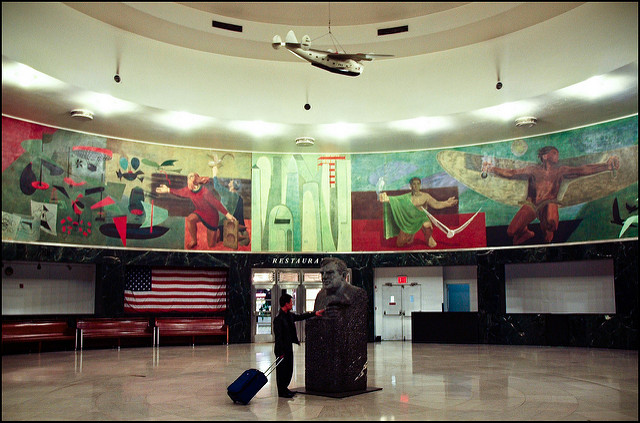 We previously posted a request for artists in Queens to apply for a residency program in the Marine Terminal at LaGuardia Airport. The positions we awarded, and have been operating since May 2. We thought we would post an article by the NY Times about this project!
Landing Pages, is part of this residency program established by the Queens Council on the Arts and the Port Authority of New York and New Jersey, which runs La Guardia Airport. Over the coming year Queens-based artists are taking over the airport space for three months at a time to experiment with their mediums. This concept of coordination of Public Art which incorporates the actual creation of artwork is a great concept, and OANA completely supports it.
We hope in the coming years this evolves into an annual initiative. We are all the richer for this support for the Arts in Queens!
Photo from TheeErin: LGA Marine Air Terminal