Property sale n 4th street in Hallets Peninsula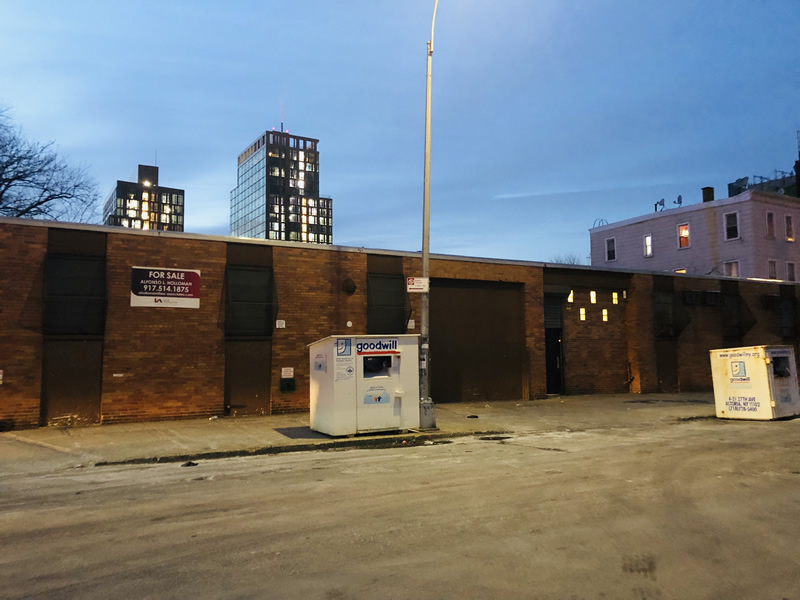 Lee & Associates NYC announced on Thursday that they facilitated the sale of a property at 26-24 & 26-26 Fourth St., that sits in the Hallets Cove in Astoria. It was sold for $11.5 million to Bruman Realty.
The property consists of two lots totaling 25,473 square feet of buildings, with a 20,000-square-foot warehouse and vacant land on one of the lots.  67,982 square feet can be built on the property as of right.
"Located in the Astoria neighborhood of Hallets Cove, this property couldn't be positioned better in terms of development opportunities," said Holloman, Senior Managing Director/Principal of Lee & Associates who represented both Bruman Realty and the unnamed seller. "The combination of the recent Amazon announcement and the Durst Organization's seven-building megaproject currently under construction nearby will add to the excitement in this rapidly changing neighborhood."
The property is nearby the Astoria NYC Ferry dock, providing access to lower and midtown Manhattan.
Photos by Richard Khuzami: Note the Furdt Halley's point Bldg number 1 in Background