Postpone Your Other Plans and Go See The Other Place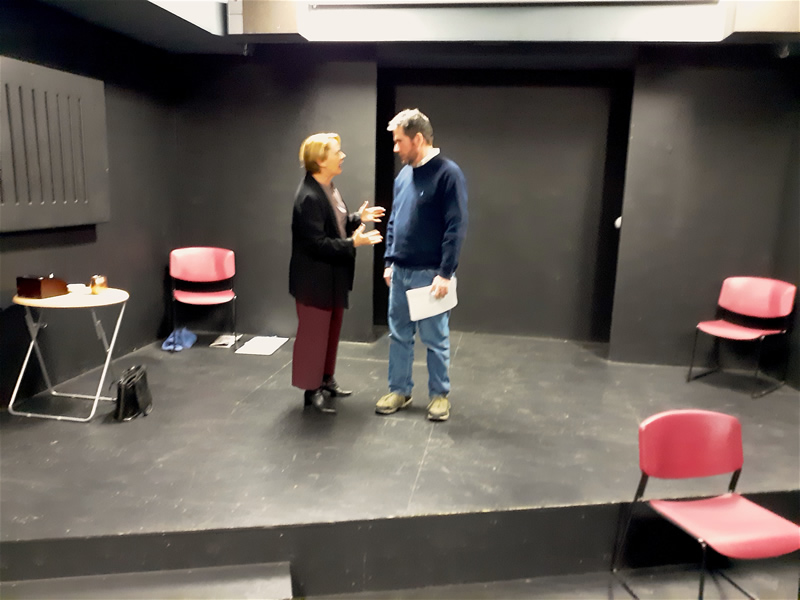 The Headwall Theatre Company's production of The Other Place by Sharr White had its premiere this past weekend, and if you weren't there, you missed an amazing performance.
The play opens with Juliana Smithton checking into a luxury hotel in St Thomas, where she is delivering a presentation on the virtues of a new drug. During the lecture, Juliana is distracted when she notices a girl in a yellow bikini sitting among the doctors. One cannot say too much about the cascading chain of events that follow for fear of plot spoilers, but your attention won't wander for a moment as we are taken ever deeper not only into the buried secrets of the past but the mysteries of the human mind—and heart.
The Other Place was the recipient of a Playwrights First Award, a Blanche and Irving Laurie Foundation's Theatre Visions Fund Award and a nomination for the Outer Critics Circle Award for Outstanding New Off-Broadway Play.
The Astoria production of The Other Place, directed by Michelle Pucci Orosz, stars Marianne Goodell, George Walsh, Ryan Bess Winnick and Romie DeCosta. You will be struck by the chemistry between the cast members, and all the performances are truly stellar. I think I may have forgotten to breathe as the play winds towards the end, finishing to a well-deserved standing ovation. Congratulations to the Headwall Theatre Company on an outstanding production and we can't wait for their next!
The remaining performances for which tickets are still available (as this went to press) are Friday February 15 and Saturday February 16; both performances at 7 pm. The venue is the Greek Cultural Center, 26-80 30th St B2, Astoria, NY 11102. (The main entrance is down the steps on the right). It's an easy walk from the 30th Avenue N/W station: walk along 31st St to Newtown Avenue, one short block to 30th St, turn right and "your destination is on the left." More information and ticket reservations here, so don't miss out!
Photo: Headwall Theatre Company rehearsal of The Other Place; photo credit Michelle P. Orosz, courtesy of Headwall Theatre Company