Pedal for Parks On July 21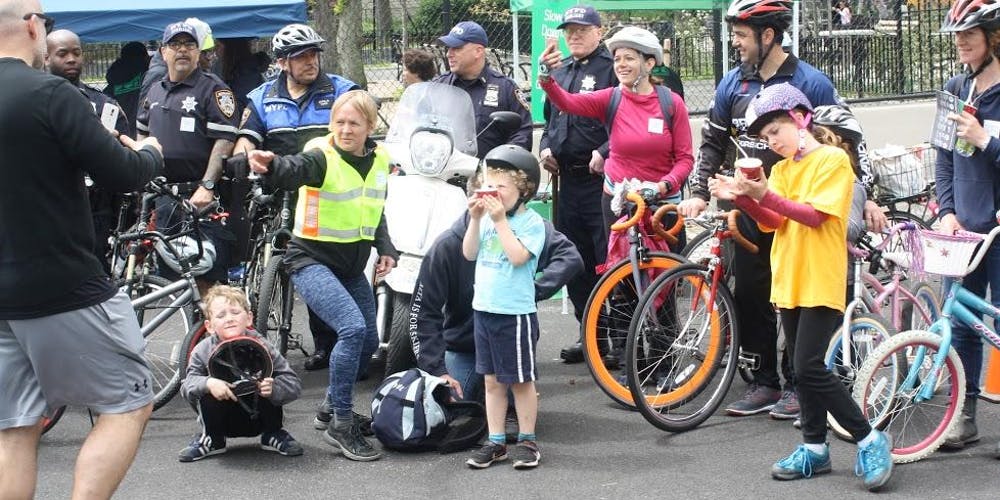 The Friends of Astoria Heights Park are partnering with Community Board 1, the 114th Precinct and Make Queens Safer in a Pedal for Parks event on Saturday July 21.
This family-friendly bike ride to neighborhood parks will start at 9.45 am at Astoria Heights Playground (45th St and 30th Road), escorted by the 114th Precinct. Children must be able to ride independently or on the back of an adult bike (recommended age is 7 and over). You must bring your own bikes and helmets.
There will also be a Learn to Ride event at the Astoria Heights Playground from 11 am to 1 pm. And the riders from Pedal for Parks will be escorted back to the playground at the end of the ride.
Registration is recommended, at https://www.eventbrite.com
This is a great event for families to become familiar with some of our local parks and enjoy some healthy exercise in a safe environment. So if your kids like to cycle, we encourage you to participate!
Author: Clare Doyle/Richard Khuzami
Photo courtesy of the Friends of Astoria Heights Park