Participatory Budgeting Vote Week Runs Until April 10th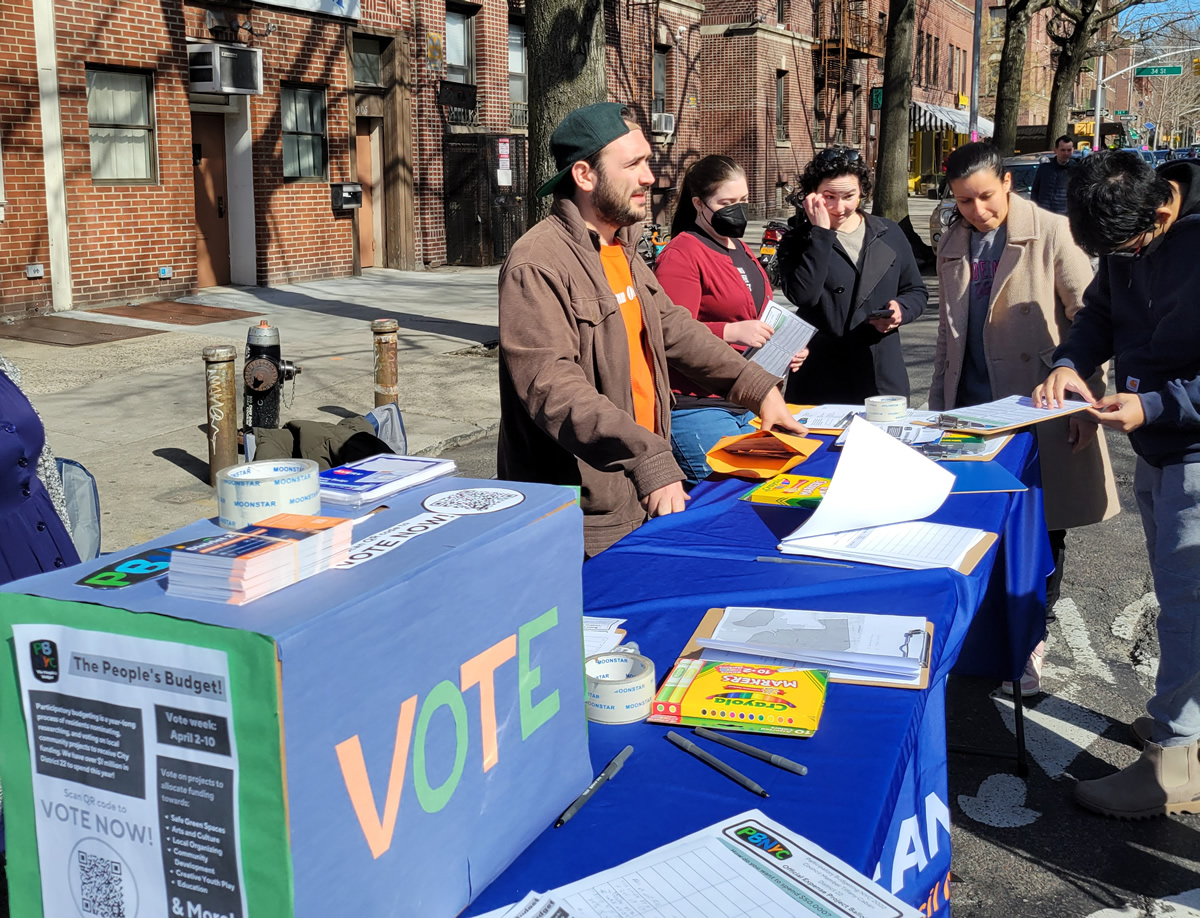 Participatory Budgeting vote week is here! You'll have the opportunity to vote between April 2nd and 10th to decide how the Office of Council Member Tiffany Cabán spends over $1 million of its discretionary funding. Our community, our choice!
For anyone unfamiliar with Participatory Budgeting (PB), it is a democratic process in which community members directly decide how to spend part of a public budget. Residents age 11+ can propose, evaluate, and vote on projects in our district. The Council Member's office has allocated $1 million that can be used for long-term public physical infrastructure projects, and $50,000 that can be used for programs such as community classes, planting gardens, and equipment to maintain parks.
https://www.participate.nyc.gov/processes/ccdistrict22/f/229/
https://twitter.com/CabanD22/status/1509209600444219402?s=20&t=UiXc93ERayPrV8wBrHuttw
In-person vote sites are at these locations.
Saturday, April 2nd – 12pm to 6 pm
Sunday, April 3rd – 12 pm to 6 pm
Tuesday, April 5th – 2pm to 4pm
Wednesday, April 6th – 2pm to 4pm
Saturday, April 9th – 12pm to 6 pm
Sunday, April 10th – 12pm to 6pm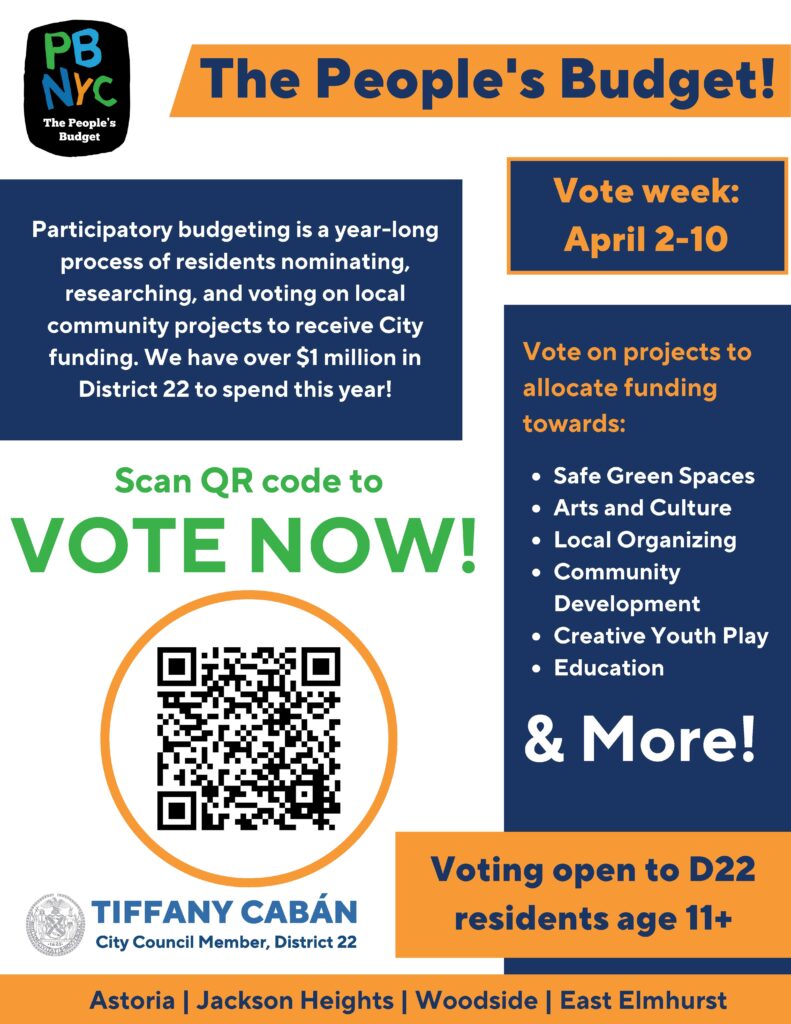 ---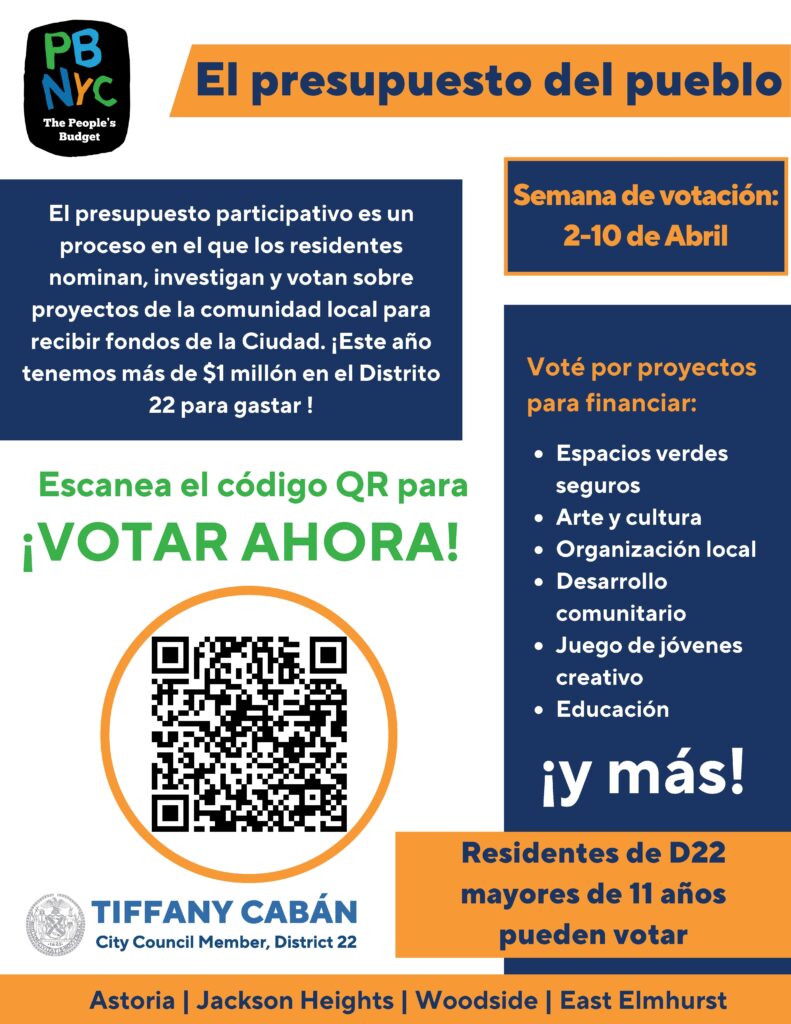 Photo: Nail Herdan
Recommended Posts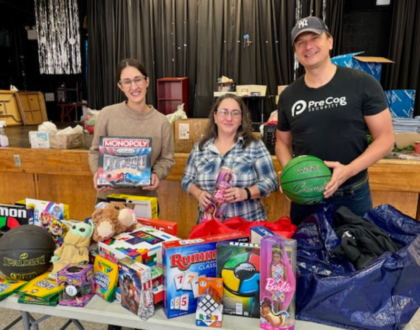 December 5, 2023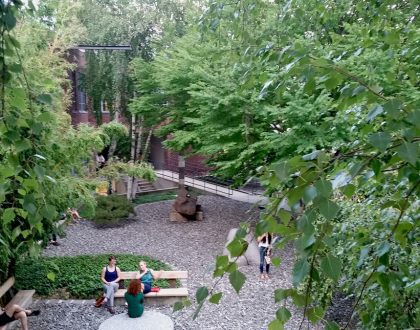 December 5, 2023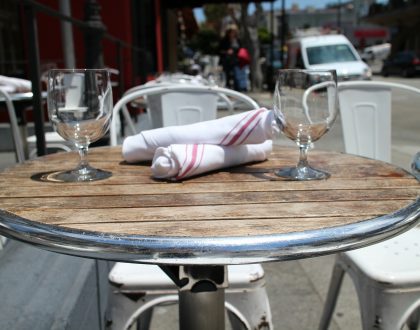 November 17, 2023