Open Call for the 2019 ArtPort Residency Program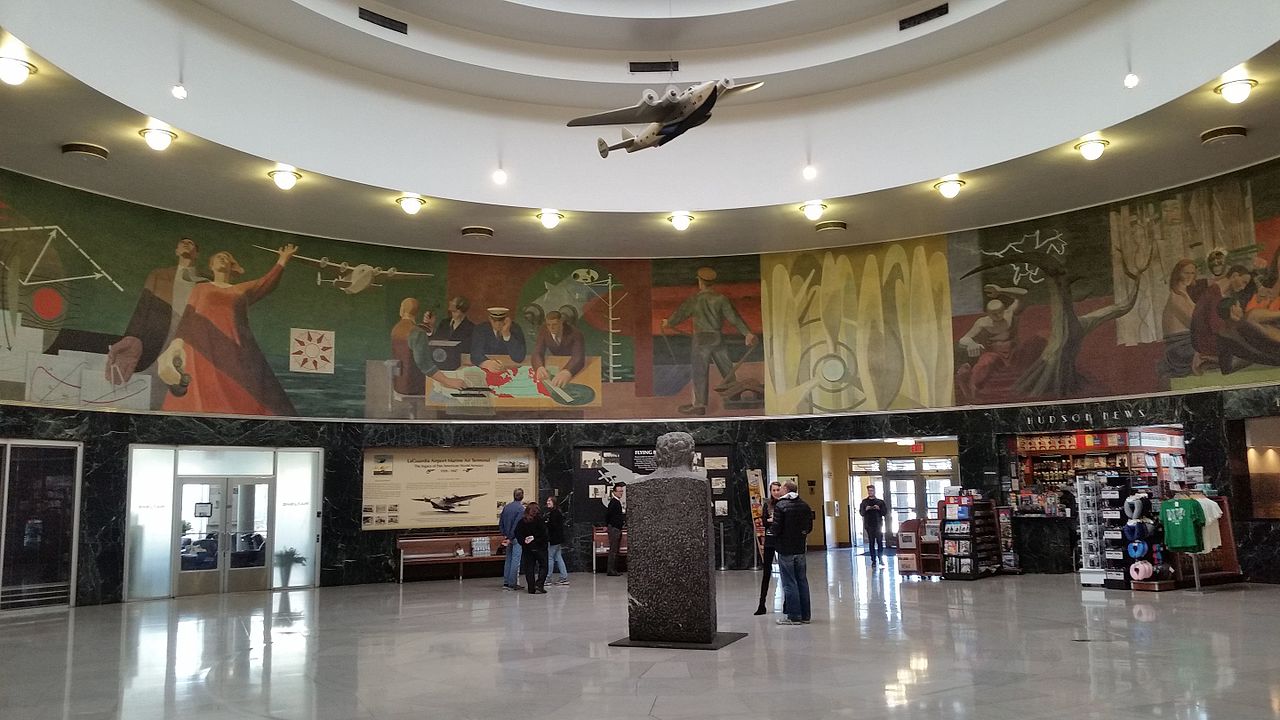 The Queens Council on the Arts is accepting applications for the next round of the Artport Residency Program! The residency will be based in the rotunda of the Marine Air Terminal (Terminal A). During the 3-month residency period, the artist will set up a public studio to create new work within the Marine Air Terminal, where travelers will be encouraged to view the work in progress and to talk about the project with the artist.
Artists chosen for the ArtPort Residency are asked to produce work that is inspired by and provides a window into the dynamic cultural life of Queens, the city's most diverse borough. Resident artists, who will receive a stipend of $6,500, will have access to the studio for 3 months to create new work and present to the public.
The application deadline is Friday, March 8. You can submit your application here, and read more here about the 2018 ArtPort  Artists-in-Residence, ideon Jacobs & Lexie Smith from Ridgewood, Sandra Lopez-Monsalve of East Elmhurst, Sherwin Banfield from Astoria and Brian Soliwoda from Sunnyside.
And we hope that our neighbors in Astoria will stop by and check out the 2019 art projects when they're passing through Terminal A, or even make a special trip out to view this unique program. If you're in Terminal A at LaGuardia, be sure to inspect the largest Works Project Administration mural ever painted. "Flight" by James Brook, completed in 1940, is 12 feet high and 237 feet long. The mural was completely painted over by the Port Authority in the 1950s but was restored in 1980 and in 1995 the building was declared a historic landmark
The mural "Flight" by James Brook, Terminal A at La Guardia Airport; photo via Wikimedia Commons