OANA investigates parking options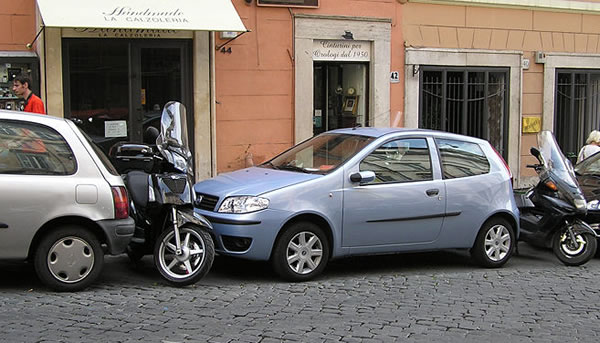 At our March meeting, OANA President Richard Khuzami asked the group to look into the feasibility of residential parking permits for our neighborhood. Other cities in the U.S. and around the world have successfully used residential parking permits and Khuzami believes now is a good time to look into whether they would work well in Astoria. Construction on Hallets Peninsula is booming and more and more Astoria residents are having trouble finding parking near their homes. At the meeting, members complained about  people from out of the neighborhood who leave their cars parked for months at a time on, streets with too many days of alternate side parking, and people who block their driveways.
In response to an article in the Astoria Post about the issue, OANA issued the following statement:
 OANA is not endorsing any plan at this point, just investigating whether such a plan is feasible and would solve the parking issues in Old Astoria.
Any plan must be environmentally friendly…
Any plan must not harm, and hopefully will help any commercial business (Including restaurants, bars, and catering halls)
Any increase in the bureaucracy must be kept to a minimum
Any fees must be compared to time savings to determine feasibility
If you have ideas about solving the parking problems Iin Astoria, or would like to join OANA's parking committee, please email us at info@oana-ny.org.