Ribbon cutting for new dog run and renovated basketball court under RFK Triborough Bridge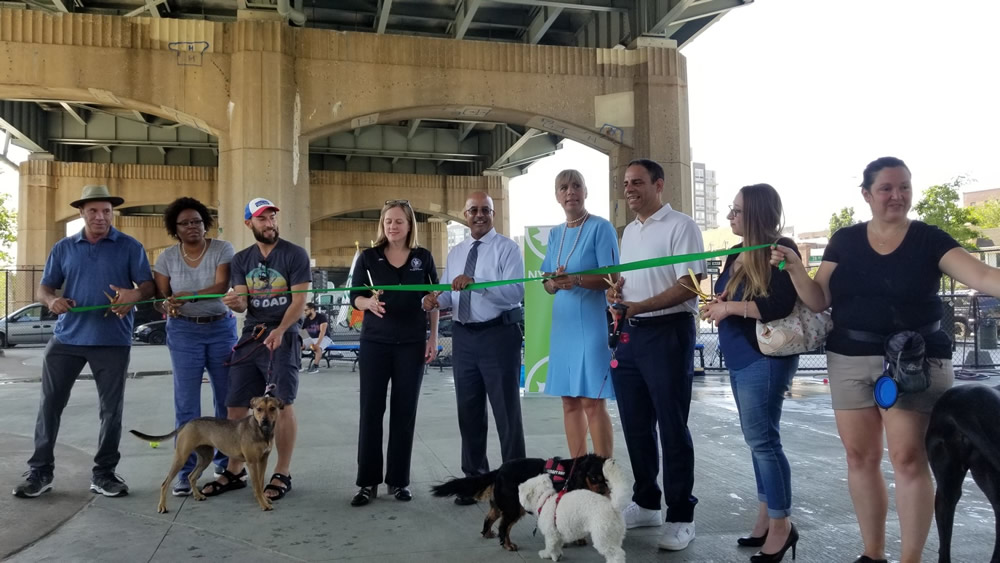 OANA was pleased to be invited to the ribbon cutting for the new Dog Run under the RFK Triborough Bridge in Triboro C. This is an example of a grass roots community effort to improve our quality of life. Utilizing tools such as Councilman Constantinides Participatory Budgeting, the Astoria Dog Owners Association succeeded in securing enough votes for the initial funding. Additional funds were provided by the Councilman and Borough President Melinda Katz.
Support from the Councilman and Community Board 1, and from local citizens groups such as the Astoria Park Alliance and the Old Astoria Neighborhood Association, was essential
in creating this facility.
With constituent driven capital projects such as this, a sense of community and responsibility is created, both for humans and our 4 legged friends.
OANA also asks that those who use this facility, and in the surrounding neighborhood, pick up after their dogs! Let's show the rest of NYC the pride we all have in our neighborhood.
Press Release



Mitchell J. Silver, FAICP
Commissioner, NYC Parks
www.nyc.gov/parks
FOR IMMEDIATE RELEASE
July, 16 2019
No. 58
NYC PARKS CUTS RIBBON ON $1 MILLION IN IMPROVEMENTS TO TRIBOROUGH BRIDGE PLAYGROUND C IN QUEENS
Queens Borough Parks Commissioner Michael Dockett today joined Queens Borough President Melinda Katz, City Council Member Costa Constantinides, Community Board 1 District Manager Florence Koulouris, Vice President of the Astoria Dog Owners Association Erin Kirby, and community members to cut the ribbon on a renovated basketball court and new dog run at Triborough Bridge Playground C in Astoria, Queens.
"The revamped basketball courts are the latest in a series of renovations at the Triborough Bridge Playgrounds," said Queens Parks Commissioner Dockett. "With an upgraded basketball court and a brand new dog run, Triborough Playground C is transformed into a high-quality public space for community members and their canine friends to enjoy for generations."
"The growing families of Astoria will enjoy the vibrant public space, new basketball courts and dog run at Triborough Bridge Playground C," said Queens Borough President Melinda Katz. "This project will benefit Astoria residents, and their canine companions, for decades to come. Thank you to Queens Borough Parks Commissioner Dockett and everyone at NYC Parks for the hard work they put in to make this project a reality.
"I am so happy to see this dog run open for the Astoria community," said Council Member Costa Constantinides. "We heard the barks of our four-legged constituents, and delivered a state-of-the-art space for them to run, play, and get some fresh air. Thanks to the Parks Department, Borough President Melinda Katz, and the amazing Astoria community for your paw-tnership!"
Improvements to the basketball court include new asphalt pavement with color seal coating, new backboards, benches and a drinking fountain. The new dog run features spray hydrants, concrete climbing mounds and boulders, new concrete pavement, drinking fountains with dog bowls, and fencing. Additionally, the sidewalk along Hoyt Avenue South has been widened and furnished with new plantings.
The $1 million project was funded with $500,000 from Borough President Melinda Katz and $500,000 from City Council.
NYC Parks acquired the land that now constitutes the six Triborough Bridge Playgrounds on May 7, 1937 — ten months after the Triborough Bridge opened to the public. The six playgrounds, located on Hoyt Avenue North and Hoyt Avenue South between 21st and 26th streets, provide the surrounding neighborhood with a variety of recreational facilities from basketball to handball, soccer fields and open play areas.
Recent renovations to the Triborough Bridge Playgrounds have transformed the parks into welcoming, vibrant community spaces. A new soccer field and adult playground opened at Playground A in summer 2017. In winter 2018, NYC Parks partnered with The Big Ten Network to revamp the basketball court at Playground B. The court was finished with a colorful mural designed by artist, Mark Paul Deren aka MADSTEEZ.
—30—
Media Contact:
Charisse Hill
Pressoffice@parks.nyc.gov
(212) 360-1311
Photo: Marsha Henry – Richard Khuzami, UNKN, Jamie Rosser (Astoria Dog Owners), Borough president Melinda katz, Queens Parks Commissioner Michael Dockett, Florence Koulouris, Councilman Constantanides, Erin Kirby, UNKN.
Recommended Posts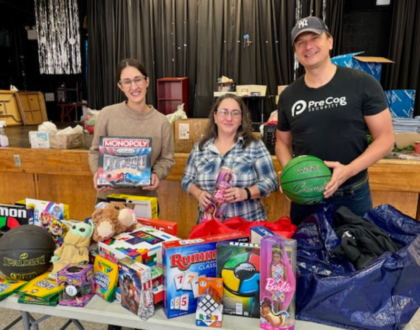 December 5, 2023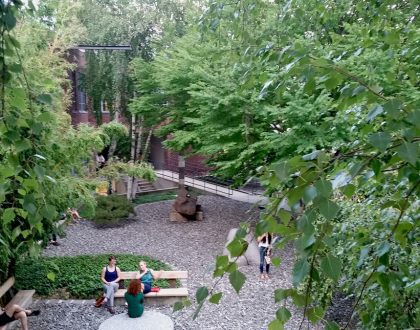 December 5, 2023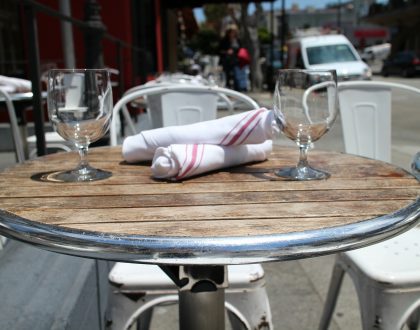 November 17, 2023