NYC Hospitality Alliance, MTA Event supporting Small Business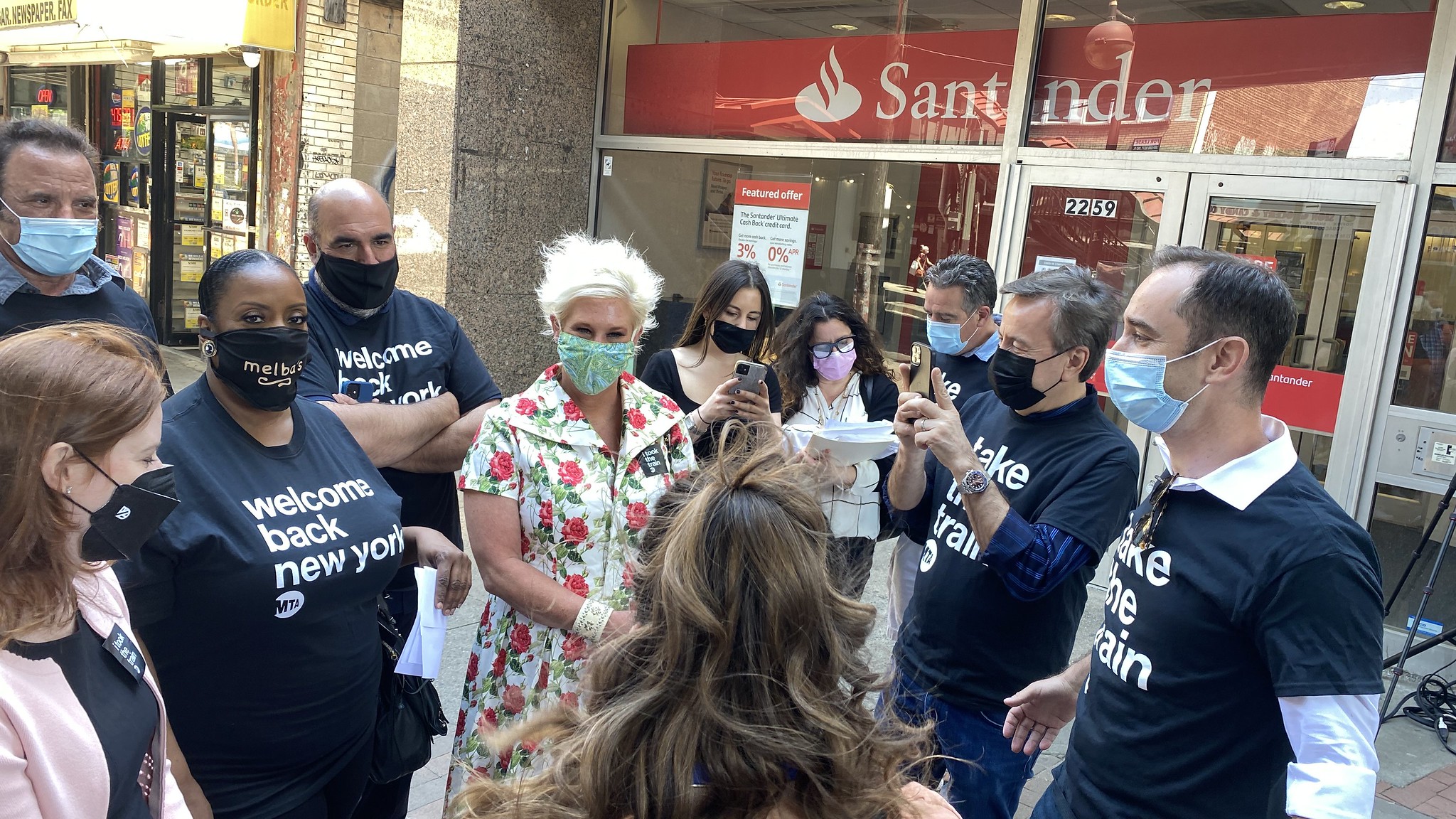 Old Astoria Neighborhood Association, along with Queens Together were invited to an event hosted by the NYC Hospitality Alliance, along with the MTA, Chefs, Restauranteurs, and other dignitaries.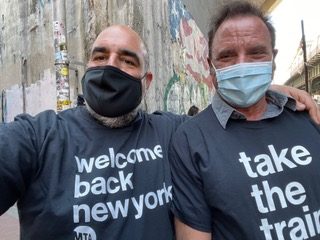 24/7 subway service, plus the MTA's #TakeTheTrain and #TakeTheBus Campaign to encourage people to use public transportation to explore neighborhoods and support their local restaurants and bars was the focus.
Our economic recovery has many different components. Transit and logistics are essential!
The host for our luncheon was the well-respected "Taverna Kyclades" in Astoria, Queens, near the N train Ditmars stop, and a great example of Astoria restaurants' high standards.
Other attendees included MTA leadership, Hospitality Alliance President Melba Wilson of Melba's Harlem Restaurant, members, chefs, and restaurateurs, Daniel Boulud, Anne Burrell, the Queens Borough President's office, and more friends.
Both OANA's Richard Khuzami and Queens Together's Jonathan Forgash are so happy to see the light at the end of the tunnel, and look forward to the crowded and vital small business and restaurant sector in Astoria's return to its pre-pandemic vitality….As the envy of all NYC.
Photo: NYC Transit Interim President Sarah Feinberg and MTA Chief Customer Officer Sarah Meyer stood with prominent restaurateurs and the New York City Hospitality Alliance to celebrate the reopening of overnight subway service and full capacity for restaurants and bars Image credit: Metropolitan Transportation Authority / Jessie Mislavsky