NYC Ferry Urged To Implement New Technology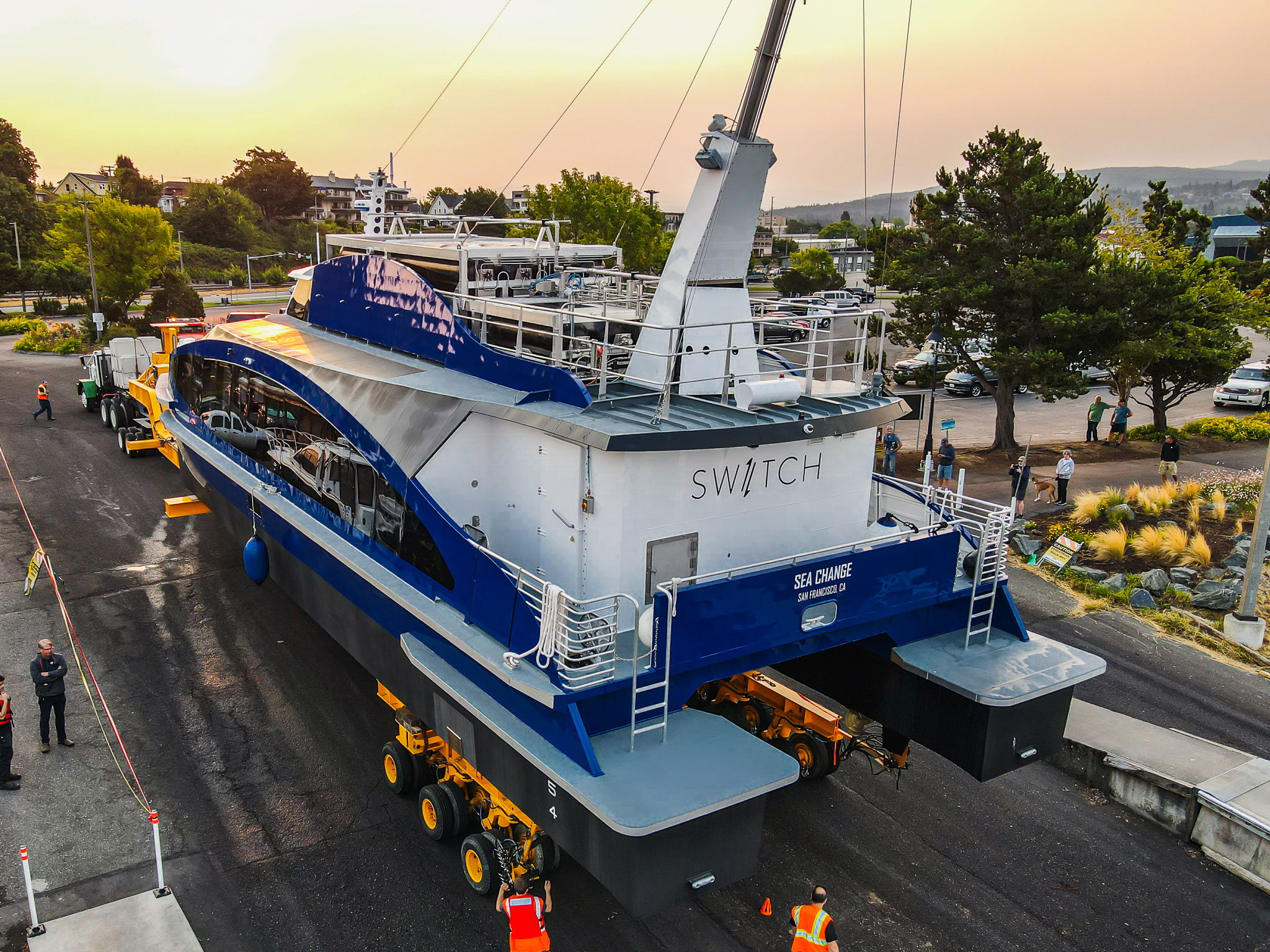 Big news for our NYC Ferry Fleet: We call upon the NYC EDC and Hornblower, operators of the NYC Ferry, to implement this new technology as soon as possible! Sustainable energy is the key to our future. Use these opportunities! Let's ride on California's coattails!
"Incat Crowther recently announced the release of Sea Change, the world's first zero-emissions hydrogen fuel cell-powered electric-drive high-speed passenger ferry. The project was delivered by All American Marine, spearheaded by the vessel owner SWITCH Maritime, and brought to life by an association of contributors, including Incat Crowther, Zero Emissions Industries, BAE Systems, and Hornblower Group.
The project is supported by a grant from the California Air Resources Board, administered by the Bay Area Air Quality Management District, which is part of the California Climate Investments Initiative, a California statewide program that uses billions of dollars from Cap-and-Trade programs to reduce greenhouse gas emissions, strengthen the economy, and improve public health and the environment, specifically amongst the disadvantaged communities.
Sea Change includes a hydrogen fuel cell power package by Zero Emissions Industries, previously known as the Golden Gate Zero Emission Marine, comprised of 360 kW of Cummins fuel cells, and Hexagon hydrogen storage tanks with a capacity of 246 kg. This system is integrated with 100 kWh of a lithium-ion battery provided by XALT and a 2x 300 kW electric propulsion system provided by BAE Systems.
Incat Crowther made developments and improvements in the vessel's technology. The ferry contains a new propulsion technology connecting the structure and the vessel's system. The main body was improved to reduce resistance and increase efficiency in the design.
Incat Crowther worked collaboratively with numerous branches of the United States Coast Guard and stakeholders to improve the framework of their navigation technology.
The vessel is accessible for people with disabilities, including ramps to the bow and side loading gates. The bow utilizes a standard bow radius for use in many US cities. The elevated wheelhouse provides excellent visibility over bow loading operations.
Incat Crowther is proud to contribute to such a project, preserving a long tradition of involvement in the implementation of vessels with an alternative energy source."
Photo credit: Incat Crowther