NYC Ferry Contactless ticketing starting February 1, 2021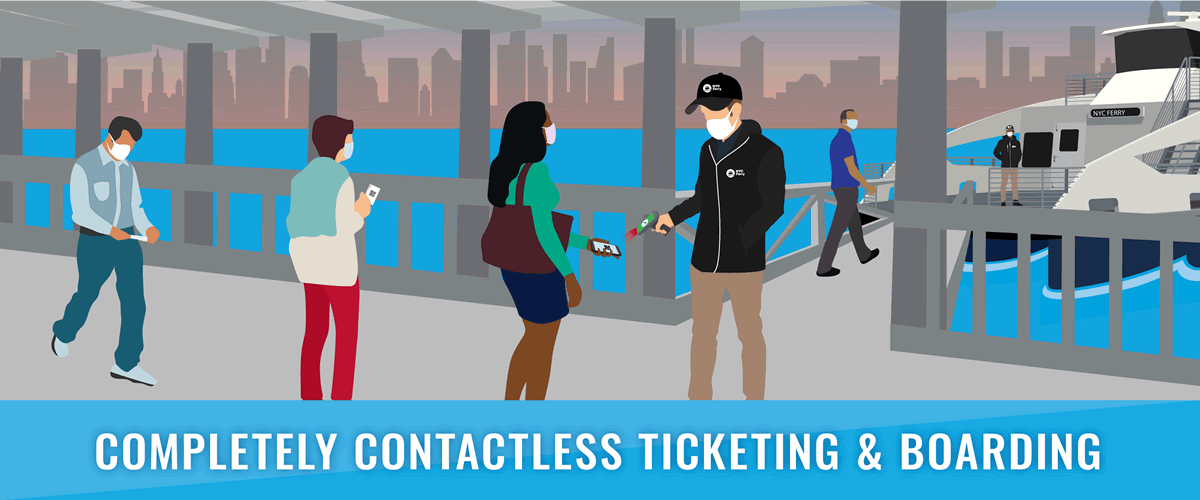 OANA received some vital information regarding ticketing on the NYC Ferry. Changes are coming: For everyone's safety and convenience: Contactless ticketing and boarding!
NYC Ferry is moving to completely contactless ticketing starting February 1, 2021. What does this mean for you? While the changes are relatively minor, here are some tips for your ride:
• Like today, you must have a ticket to board NYC Ferry. You can purchase one from the NYC Ferry app, available for iPhone and Android, OR from the ticket vending with cash, credit, debit, or commuter transit card.
• Starting February 1, please have your ticket ready to show to the deckhand with the QR code facing up.
• All tickets are valid for 90-minutes and allow you to transfer to any other NYC Ferry route within the allotted timeframe.
• If you are using a paper ticket, keep it! Your paper ticket will become your transfer should you need it.
We are excited to roll out this ticket validation program which will help us make our boarding process more efficient, offer a completely contactless interaction, and give NYC Ferry planners more insight into commuter patterns to help us better schedule ferry routes.