NY Port Authority Promotes AirTrain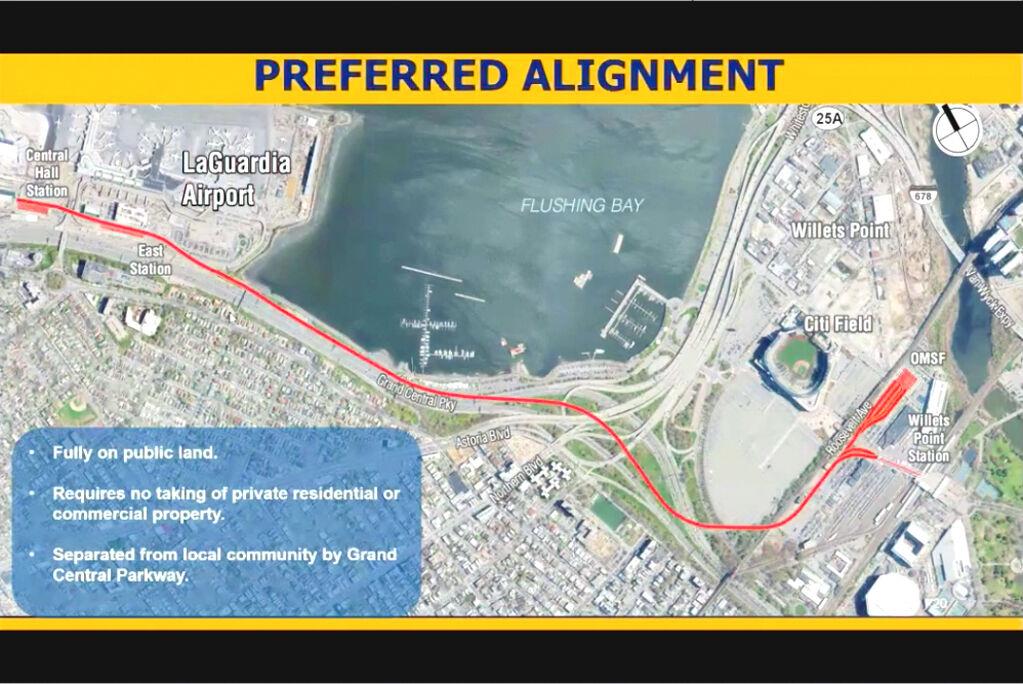 Days after a pair of public hearings, the Port Authority of New York and New Jersey returned to making its case for an AirTrain between LaGuardia Airport and Willets Point.
They made their case at Old Astoria Neighborhood Association's last online meeting. The Federal Aviation Administration is reviewing a draft environmental impact study for the plan, which aims at cutting travel time between the airport and both Midtown and Downtown Manhattan.
The proposed route would run along the Flushing Promenade. The route and the project itself have been critiqued by both nearby residents and environmental advocates.
Residents are concerned about the impact of construction in neighborhoods that have lived with the LaGuardia rebuild for nearly four years. Both groups have pointed out the loss of parkland in the Promenade, which runs along Flushing Bay southeast of the airport.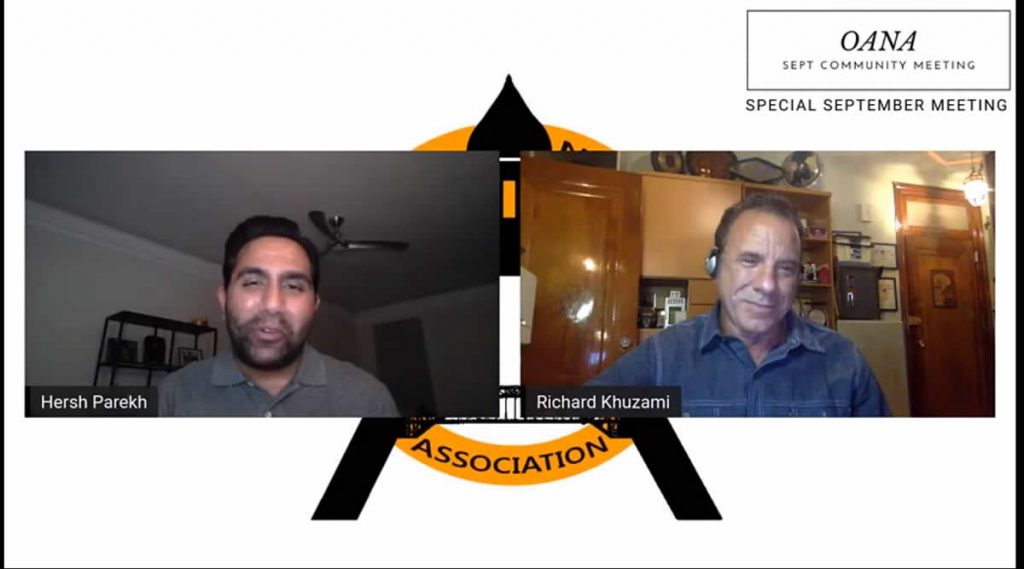 Hersh Parekh, PA director of government and community relations for airport redevelopment, introduced his presentation with an overview of the LaGuardia reconstruction and the steep drop in travel due to the COVID-19 outbreak.
"In terms of access, the roadways around the airport are still incredibly congested," Parekh said. "You will continue to have unreliable travel times to the airport. You will continue to have the air pollution and greenhouse gases that have severely impacted the residential communities across from LaGuardia."
Parekh argued that the only possibility to significantly reduce vehicular travel to and from the airport is with a rail system.
During the question-and-answer period, a participant said the outcome seemed predetermined, citing the possibility of bolstering the Q70 bus route instead, saying the AirTrain would carry passengers, "at six to seven times the fare."
OANA President Richard Khuzami asked about the possibility of using the city's expanding passenger ferry program to service LaGuardia's Marine Air Terminal. Khuzami, who worked at John F. Kennedy International Airport for more than two decades, suggested another proposed alternative — the extension of the N/W elevated subway line would be unlikely as it would require the taking of privately owned land. Also, the Long Island Railroad does not connect with the N line, and he feels that Long Island Residents, along with Grand Central and Penn Station, would also be significant users of this service. and should not be denied access. Lastly, while he supports the use of Willetts Point as the Hub for this service, his ultimate preference would be to connect with the existing JFK Airtrain, providing significantly better access between airports (Increasing connection opportunities), and increased subway and LIRR access to the Airtrain. But he stated he understands that funding for such a connection is currently unavailable. Willetts Point would not hinder such an ultimate goal.
Parekh said the proposed location along the Promenade would prompt the PA to invest $25 million into upgrading the park.
"Look at the city's finances and the Parks Department budget," he said. "It is unlikely you will be seeing that kind of investment in the near future."
Watch the OANA virtual meeting that was held on September 29, which includes the discussion with Hersh Parekh, PA director of government and community relations for airport redevelopment
Photo: FACEBOOK SCREENSHOT