---
Friends of Whitey Ford Field Get Grant from Costa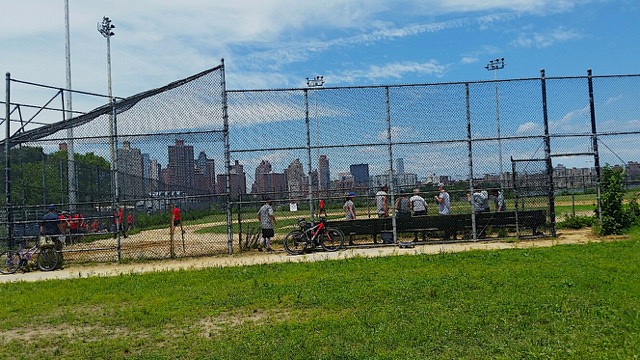 Councilman Costa Constantinides has allocated a $5,000 grant through the City Parks Foundation on behalf of the volunteer group Friends of Whitey Ford Field.  This allocation is part of the City Council's Parks Equity Initiative, which supports community programming in smaller neighborhood parks.
Friends of Whitey Ford Field Chairperson Neil Herdan expressed the group's gratitude for the funding. "We plan to use the money towards building out our infrastructure. What a shot in the arm!"
With support by our local elected officials, local business groups, the NYC Parks Department, and especially the volunteer efforts of Friends of Whitey Ford Field, the future for this beloved local park looks bright indeed.
Whitey Ford Field; photo credit Clare Doyle