New Vessels for NYC Ferry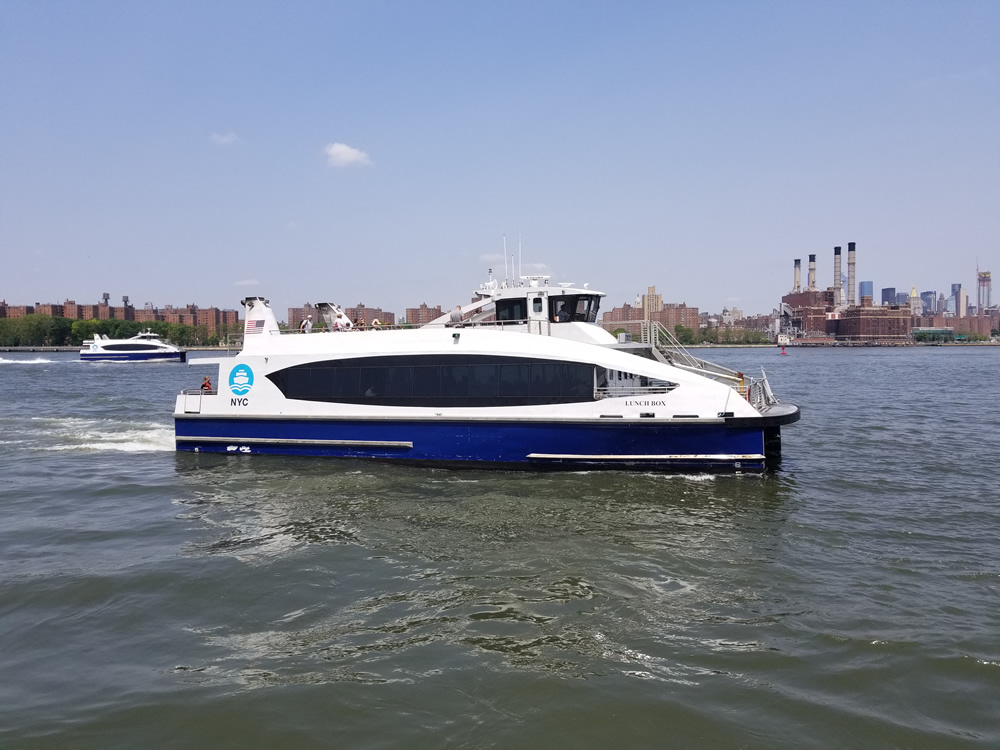 During this pandemic, we want to take an opportunity to report on an investment in a positive future for NYC and it's transit system!
The NYC Ferry  (operated by Hornblower), has taken delivery of its first 2 of its EPA Tier 4 compliant vessels. Named H401 and Curiosity, the 29-meter ferries were built with a package that allowed identical vessels to be constructed at independent shipyards; Halimar Shipyard of Morgan City, La., and Breaux Brothers Enterprises of Loreauville, La.
Although the vessels were commissioned prior to the COVID-19 which has caused a drastic curtailment in ferry services and ridership, it is expected that the high passenger demand NYC Ferry has experienced since commencing operations in 2017 will return.
Four additional 26-meter vessels are currently under construction in the Franklin, La., shipyards of Gulf Craft and Metal Shark, with an additional 29-meter vessel under construction at St John's Shipbuilding in Palatka, Fla.
On completion of these additional vessels, the NYC Ferry fleet will have grown to a total of 38 vessels in just over three years.
The two new vessels include seats for 354 passengers, dedicated bicycle storage, disability access, mobile device charging stations, Wi-Fi connectivity and a well-equipped on-board convenience store by The News Stand.
All the vessels are equipped with EPA Tier 4 compliant engines which further reduce emissions.
Let's not lose sight of the future, when we can build an event better NYC!