New Theater Company Brings a Can't Miss Play to Astoria in February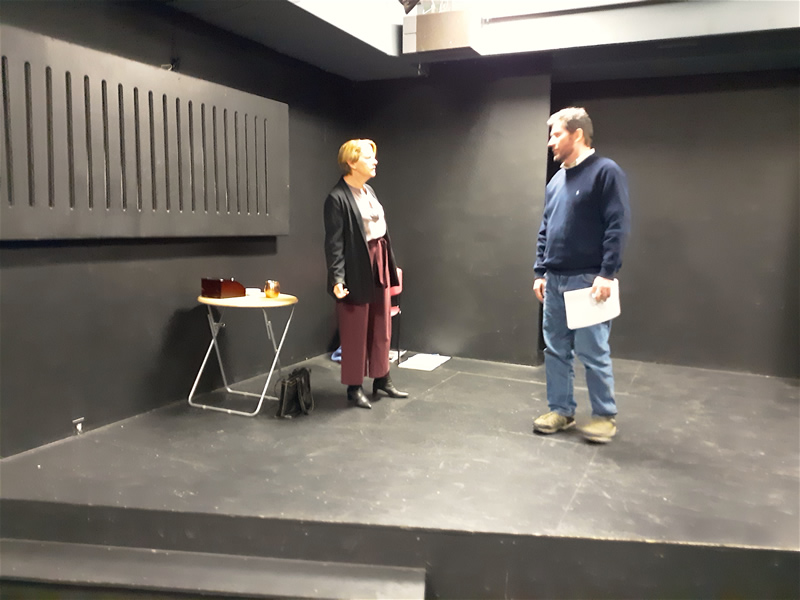 Welcome to a new addition to Astoria's burgeoning arts and cultural scene: the Headwall Theater company. The Headwall Theatre Company is a group of passionate artists that are dedicated to providing the Queens community with affordable high-quality theatre by creating a home for actors to develop the courage to break down walls, take risks, and do the scary thing to achieve their full potential.
And they have a show starting on February 7 that you won't want to miss: The Other Place by Sharr White, a play which debuted on Broadway in 2013 starring Laurie Metcalf. The Other Place was the recipient of a Playwrights First Award, a Blanche and Irving Laurie Foundation's Theatre Visions Fund Award and a nomination for the Outer Critics Circle Award for Outstanding New Off-Broadway Play. During a lecture to colleagues at a beach resort, Juliania Smithson becomes fixated on an enigmatic young woman in a yellow bikini amidst the crowd of business suits. One step at a time, a mystery unravels as contradictory evidence, blurred truth and fragmented memories collide in a cottage on the windswept shores of Cape Cod.
The Astoria production of The Other Place, directed by  Michelle Pucci Orosz, stars Marianne Goodell, George Walsh, Ryan Bess Winnick and Romie DeCosta. The performances are Friday February 8, Saturday February 9, Friday February 15 and Saturday February 16; all performances at 7 pm. The venue is the Greek Cultural Center, 26-80 30th St B2, Astoria, NY 11102. (The main entrance is down the steps on the right). More information and ticket reservations here.
We hope to see you at the theater!
Photo: Headwall Theatre Company rehearsal; photo credit Michelle P. Orosz, courtesy of Headwall Theatre Company