New Renderings, 28-16 21st Street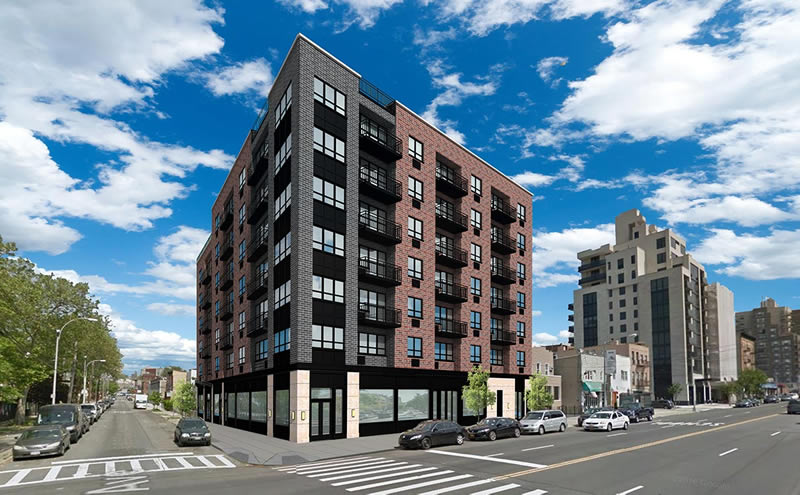 Falcon Pacific Builders has released a new rendering for a 50 unit rental and retail building located at 28-16 21st Street in Astoria.
The announcement was made by Robert Goodman, Chief Operating Officer of Falcon Pacific Builders.
"We are thrilled to have begun construction on this new project in Queens for the developer, the Saab Family LP.  The project, when completed in the fall of 2019, will provide much needed affordable rental housing in this vibrant Astoria, Queens neighborhood," said Robert Goo dman.
The new 7 story building will be have 58,000 square feet with 50 apartments and approximately 11,000 square feet of retail space. Twenty percent of the rental units will be Affordable under New York City HPD guidelines.
The architect, Matt Markowitz, AIA included recreational space amenities, common spaces in the basement and a rear tenant courtyard.
"We are very pleased to have been selected for this new Astoria construction project which included a number of site challenges which we have successfully been able to meet on behalf of our client," said   Carl Schwartz, CEO of Falcon Pacific.
Photo: Credit: Falcon Pacific