New NYC Ferry Point Park Stop In Throgs Neck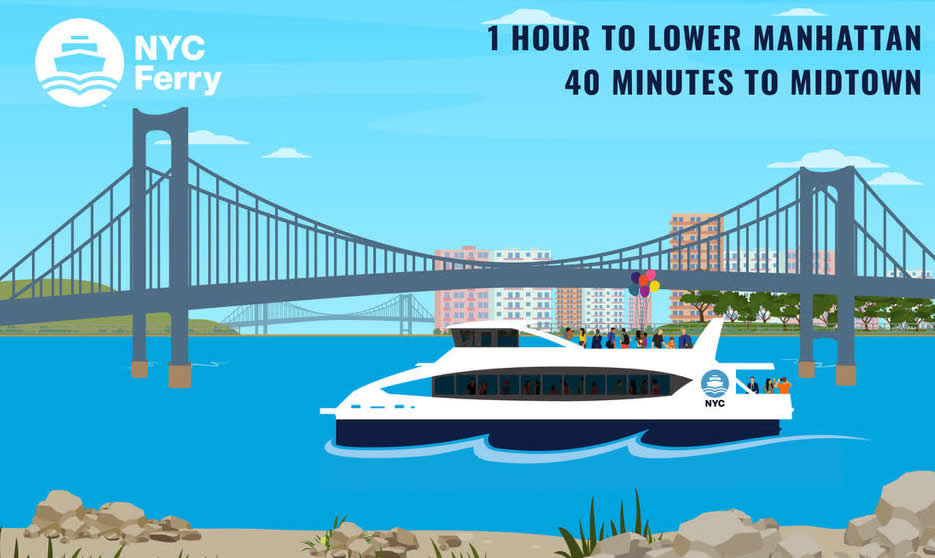 The NYC Ferry's Throgs Neck/Ferry Point Park landing in the Soundview Route officially opened on Tuesday, December 28th, 2021.
The new stop is expected to facilitate travel for Throgs Neck residents to parts of Manhattan. The total duration time from Throgs Neck to Midtown is 40 minutes and to Lower Manhattan one hour.
You may now use the new Soundview route schedule to plan your trip by clicking here. The fare to access the Soundview route and the entire NYC ferry system is $2.75.