New Development on 31st Avenue and 11th st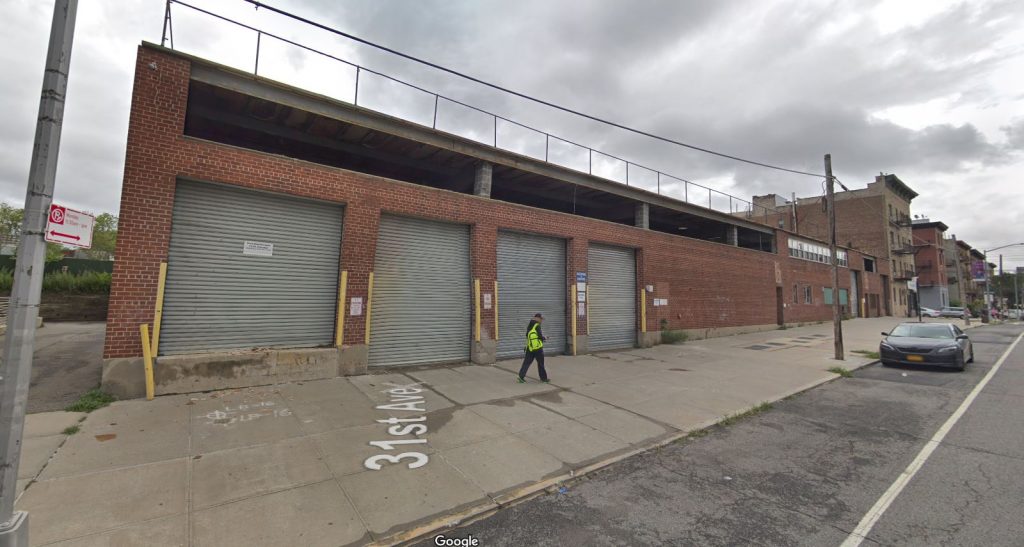 A nine-story residential building will be built in Old Astoria, at 11-37 31st Avenue, between Vernon Boulevard and 12th Street. 91 feet tall when complete it will include 168 units on 110,450 sq ft. The project will be a ground-up development and will replace an extant two-story structure on site.
The neighborhood consists of low-rise residential buildings and old warehouses along the waterfront, which are slowly making way for new redevelopments ground-up construction. The only other tall building in the vicinity is East River Tower, directly across the street to the south at 11-24 31st Avenue, which stands 20 stories tall.
11-37 31st Avenue is half a block away from the waterfront. The closest subway from the project site is the 30th Avenue subway line on the N and W train, taking commuters to Midtown at 59th Street and the rest of Queens via the 7 train at Queensboro Plaza.
Christopher Fogarty of Fogarty Finger Architecture is designing, while the owner and developer is David Kronman of Astoria West LLC.
Design and Construction information are not available yet.
Photo: 11-31 31st Avenue, via Google Maps