New 4-way Stop at Astoria Blvd 12th Street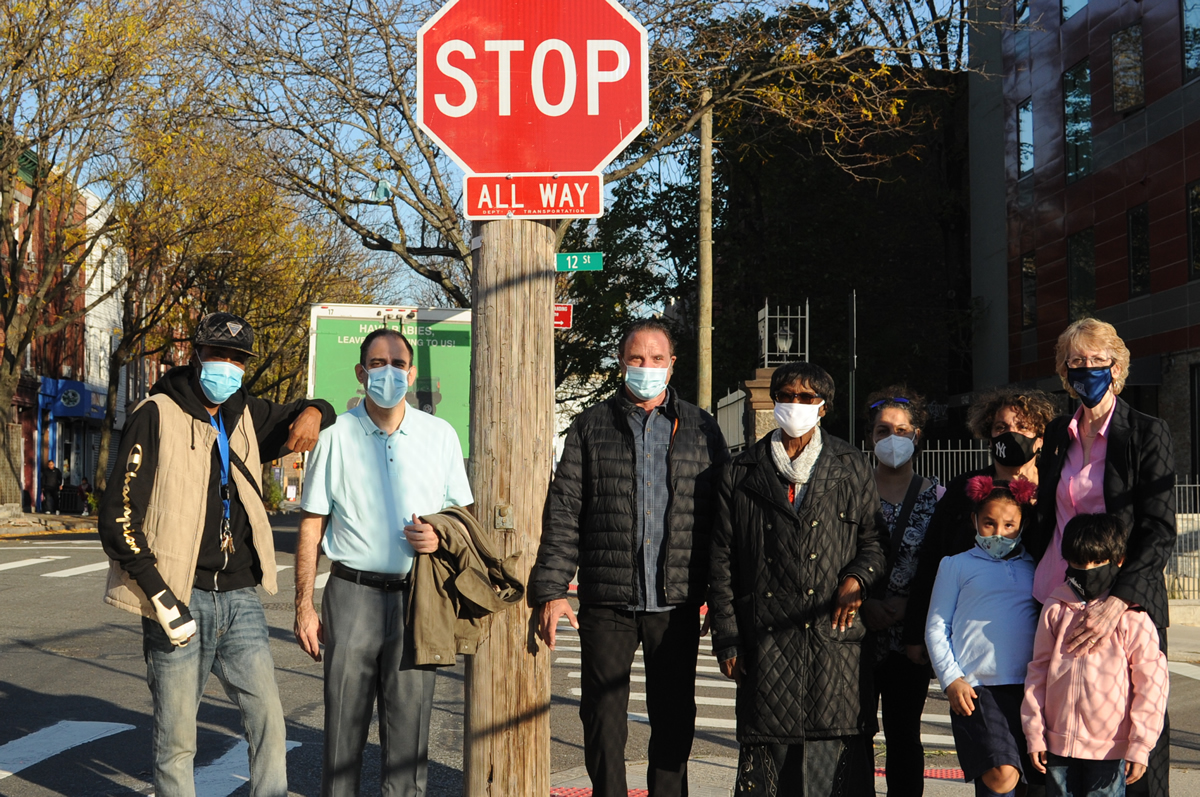 We at OANA would like to thank the NYC DOT, and especially our local planner John O'Neill for helping to expedite the creation of a 4-way stop and crosswalk at Astoria Blvd and 12th street.
This is the culmination of a collaborative effort involving local organizations and elected officials to create a safer environment for our young people, especially those making the walk from the Astoria Houses to PS 171. Richard Khuzami of Old Astoria Neighborhood Association, Zone 126's Andre Stith, Principal Lisa Stone of PS 171, Claudia Cogar of the Astoria Houses Residents Association, and our Councilman Costa Constantinides have all worked together to make this happen.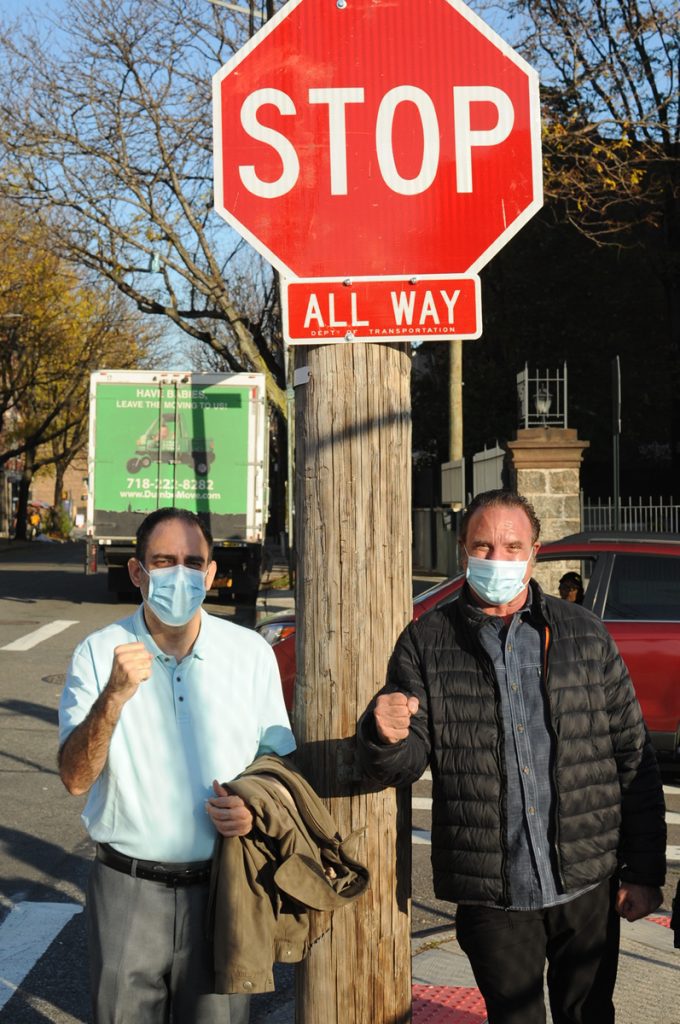 "The safety of our young people is of paramount importance to our entire community, and the recent designation of the area around PS 171 as a school safety zone, which includes signage, cameras and traffic controls, has been the result of an collaborative effort of the entire neighborhood," said Richard Khuzami, president of the Old Astoria Neighborhood Association.

"Patience and perseverance have won the day, and we have created a blueprint of cooperation creating a better quality of life for us all."
The Old Astoria Neighborhood Association partnered with the Astoria Houses residents' association, the nonprofit Zone 126 and local educators in lobbying for the traffic-calming measures to protect students, particularly those coming from Astoria Houses.
This route has been obstructed, especially by illegal parking of trucks and commercial vehicles. Children have had to cross the street without a clear view of oncoming traffic, and this has been a tragedy waiting to happen.
This is a case where proactive decisions by the DOT has saved lives! Too often, they have reacted only after a tragedy has taken place, and we applaud this decision and hope it becomes an example for future issues.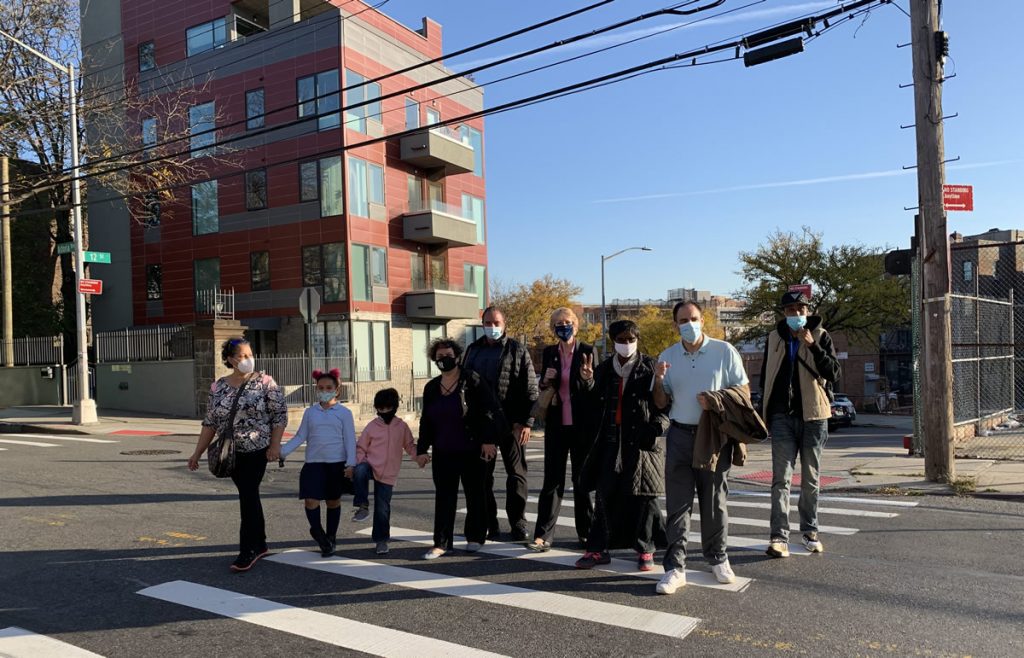 Other local changes which will increase safety include the creation of a "School Safety Zone", new signage and cameras, traffic controls, and the conversion of 14th street to a 2-way street (We hope this conversion will allow for a traffic light to be installed at 30th ave and 14th st)
As reported in the Daily News:
Safer streets
Astoria: The NYC Department of Transportation has installed a four-way stop at Astoria Blvd. and 12th St. in Old Astoria. This is the result of years of advocacy by the Old Astoria Neighborhood Association, Astoria Houses, PS 171, Zone 126 and Councilman Costa Constantinides to create a school safety zone. Protecting our young people from a dangerous walk to school is paramount, and we are glad that we have taken another step toward this goal. These local victories are so very important for everyone's quality of life and should be celebrated as emphatically as the largest infrastructure development. Richard Khuzami, president, Old Astoria Neighborhood Association
Main Photo: From left to right: Zone 126's Andre Stith, Councilman Costa Constantinides, Old Astoria Neighborhood Association President Richard Khuzami, Astoria Houses tenant association president Claudia Coger, P.S. 171 Principal Lisa Stone (Courtesy of City Council Member Costa Constantinides)