Neptune Diner May Depart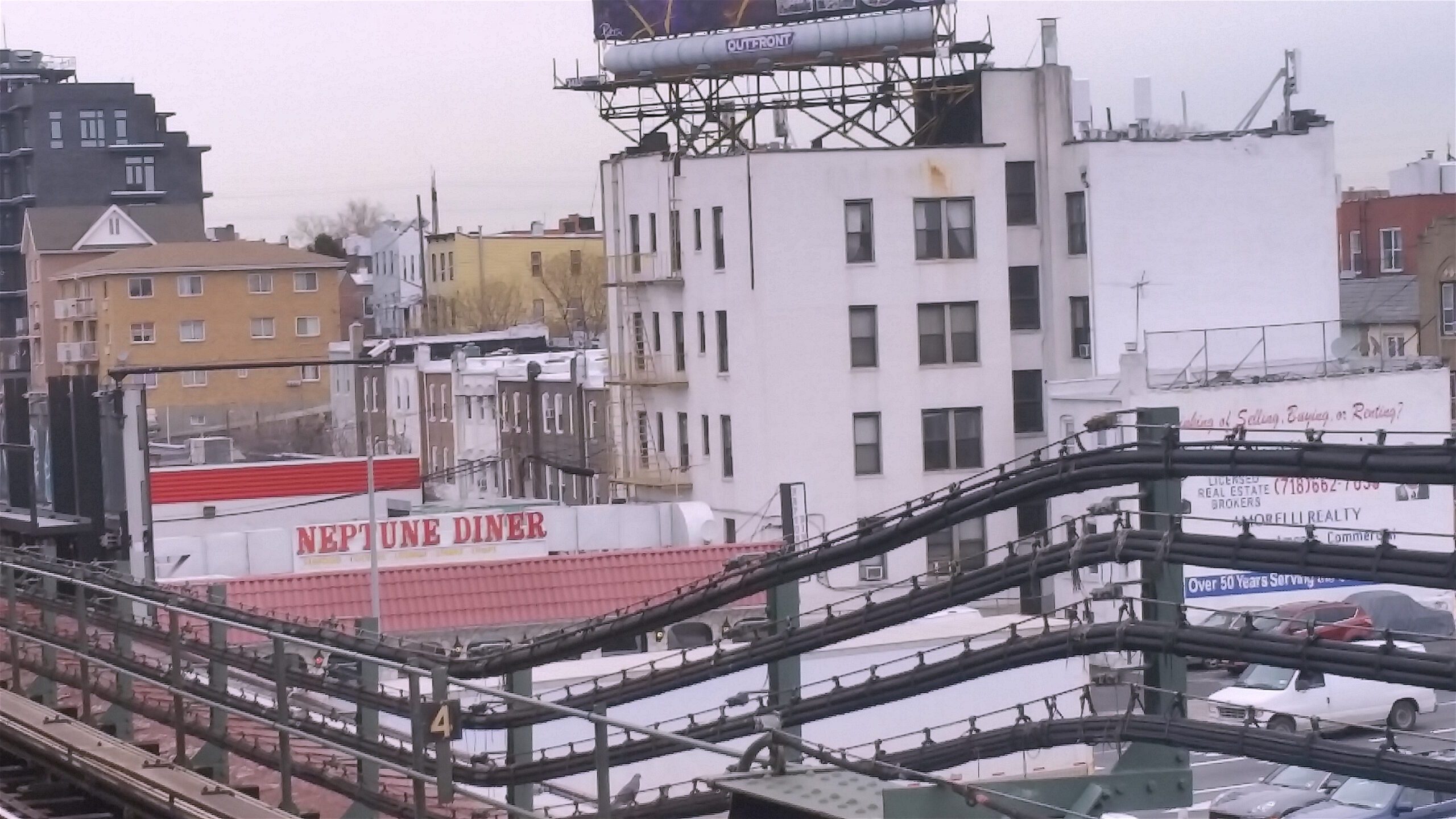 The future of the much-loved Neptune Diner, at the foot of the Astoria Boulevard N/W train station, is in doubt. The Astoria Post reports that the site, 31-05 Astoria Blvd., that houses the diner and two adjacent lots are up for sale.
The listing, by Eastern Consolidated, reports that "the Site is currently improved with a standalone diner with on-site parking and will be sold subject to the existing diner lease, which expires August 31, 2019 with no further extension options."
If it's true that the Neptune Diner will be leaving, that's sad news. Although the number and variety of restaurant options in Astoria has increased gratifyingly over the last decade, sometimes you just want an old-fashioned Greek diner. A cozy space that has been open 24 hours a day, the Neptune has been a favorite spot for generations of Astoria folk. If it closes, the gap will be hardtop fill.
Photo: Neptune Diner from the Astoria Blvd. Station, photo credit Clare Doyle