National Night Out against Crime August 6th, 2019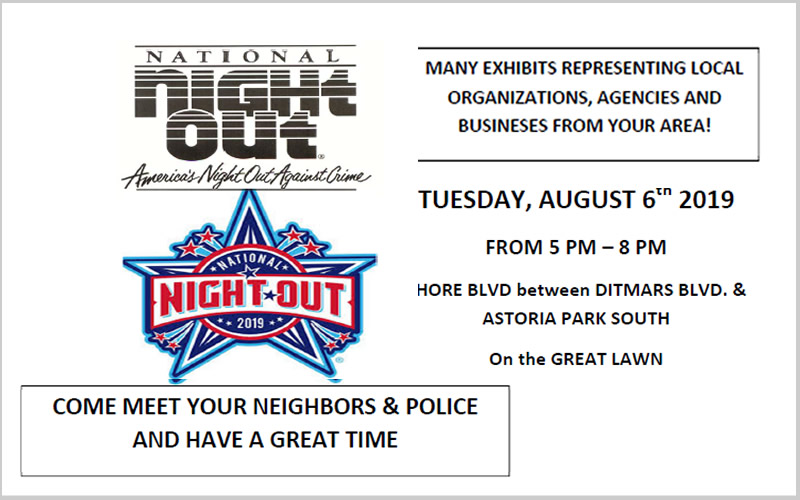 Every summer, one of our neighborhoods great events is the National Night Out Against Crime.
This year it is taking place on August 6th, 2019 from 5 to 8 PM at in the Astoria Park Great Lawn.
"National Night Out Against Crime" (NNO)is a National Crime Prevention event. It is designed to heighten crime prevention awareness, increase neighborhood support in anti-crime efforts, and unite our communities.
The event has been held annually since 1984. It is sponsored by the National Association of Town Watch in the United States and Canada. National Night Out began with neighbors turning on their porch lights and sitting in front of their homes. The first National Night Out involved 2.5 million residents across 400 communities in 23 states; National Night Out 2016 involved 38 million residents in 16,000 communities across the United States.
Partnering between the local community and law enforcement is an essential element to a healthy neighborhood, and we applaud any programs, including the NCO's, that reinforcement this.
Please come on down. It is also a lot of fun!
Bring the family!