Mount Sinai Queens Wellness Events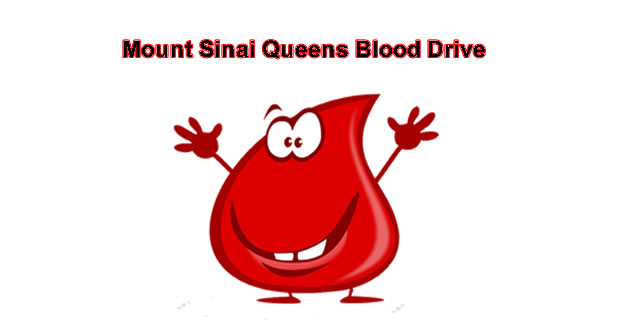 Thinking about what you can do to improve your and your family's health? Mount Sinai Queens has you covered!
On Thursday, September 20 at 4:00pm, pediatrician Dr. Rachel Brozinsky will discuss recommended exams, healthy eating, and more at a Back to School in Good Health event . Have your questions answered and your concerns addressed. Presented in collaboration with The Long Island City YMCA. Location:  32-23 Queens Blvd., Long Island City.
On Saturday, September 22 at 12:00pm to 3:00pm, join Mount Sinai Queens for Family Fun Day, with fun health and wellness activities, free for all. There will be giveaways, music, activities for children and adults, health screenings, and food tastings. Get you moving with group yoga, dance, and more! Rain date is 9/29. Location: LIC Landing by COFFEED 52-10 Center Blvd., Long Island City.
Astoria Blood Drive: On Thursday, October 4, from 7:30am to 7:30pm, New York Blood Center vans will be across the street from Mount Sinai Queens for a Blood Drive all day. Remember to eat a good meal and drink plenty of fluids before you donate. Don't skip breakfast! And remember: ONE PINT CAN SAVE 3 LIVES!!!
Call 800-688-0900 if you have any questions. Location: Mount Sinai Queens, 25-10 30th Avenue Astoria, NY.