Keeping the arts alive in gentrifying neighborhoods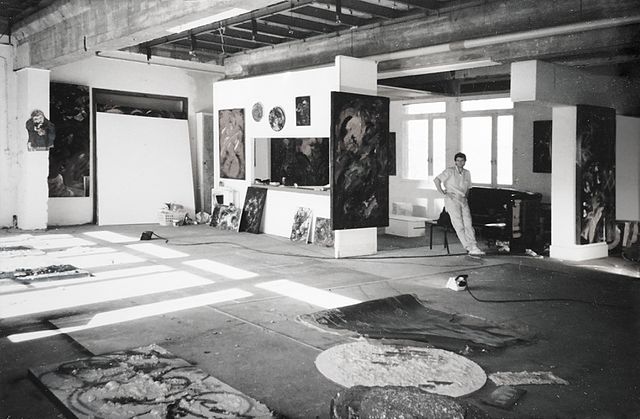 Chashama is a nonprofit organization that provides artists with affordable working space, living space, and presenting space throughout New York City. They reach out to local developers and solicitate primarily temporary space for artist workplaces. Historically as a neighborhood gentrifies, the artists that helped create the atmosphere that allows for investment get priced out and have to move. This has been happening throughout the city's history, and creative ways are need to combat this injustice.
The creator of this Chashama is Anita Durst, a family member of the Durst Organization real estate firm that is based in New York city and known for developments such as One World Trade Center and One Bryant Park. They are also becoming a force in Queens, with developments such as Hallets Point in Astoria and the ClockTower in Queens Plaza. For a great article on Anita Durst and Chashama, please see the following link: http://knowledge.wharton.upenn.edu/article/artists-affordable-workspaces/
Providing these spaces not only benefits the artists, but the building itself by creative energy that affects all who reside and work there. The artist space also promotes more foot traffic in and outside of the building, drawing individuals from throughout the city.   (A perfect local example of this is the Welling Court Mural Project, who draws an international clientele to what has been a primarily industrial neighborhood.) This is something that we want to achieve in Old Astoria: more foot traffic focused on the arts, and a creative ambiance to our entire neighborhood. And with the advent of the NYC Ferry stop, we are easily accessible to all New Yorker's.
To this end, President of OANA, Richard Khuzami, has participated in meetings with Anita Durst and the NYC Planning to discuss amending the community facility provisions on the zoning laws that allow developers to increase the bulk of their buildings Floor Area Ratio, or FAR, to accept artist facilities as a community facility. OANA has also expressed this at City Planning meetings concerning the LIC Core study. We need to create incentives for Developers and subsidies to artists to keep the arts alive.
One of OANA's mission statements is to nurture the cultural health of Old Astoria, and keeping the arts as a vibrant part of our community is an extremely important facet of this.  We want to  encourage artists to come and be a part of that future with us! Without the arts we are a poorer neighborhood.
Artist in studio, Photo credit Coldcreation