Interested in Business Opportunities in the New LaGuardia Airport?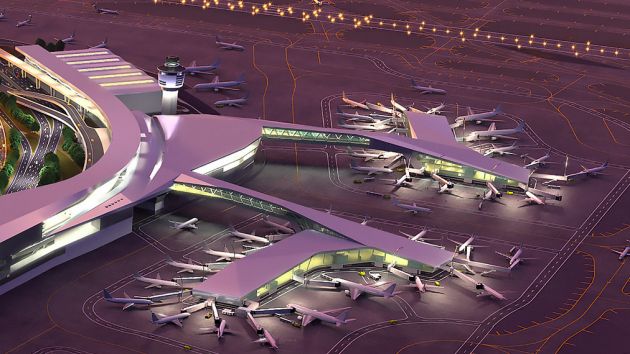 OANA greatly supports the inclusion of Queens Based business at the New LaGuardia, and hope everyone take advantage of the following opportunity.
LaGuardia Gateway Partners are pleased to announce their next Competitive Solicitation Process has just opened to find the best retail partners for the new Terminal B at LaGuardia.
Per Tracy Sandford, Sr Director of Communications, LaGuardia Gateway Partners: "This CSP is for retail in our new Headhouse (the main part of the terminal) and encompasses travel essentials, news and gifts, souvenir, duty-free and duty-paid, technology and electronics, convenience retail and specialty retail.
Similar to our recent food and beverage CSP, we will also hold an Information Session with a dedicated opportunity for all participants to meet with seasoned airport operators who have a strong history on working on airport concession joint ventures and partnerships.    The event will be held on Wednesday, Nov 14th at the LaGuardia Plaza Hotel in East Elmhurst."
For More Information, check here.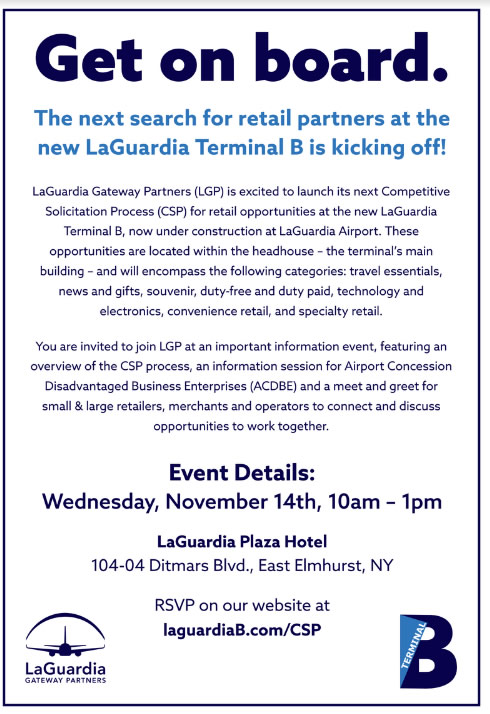 ere.