Independence Day Celebration in Astoria Park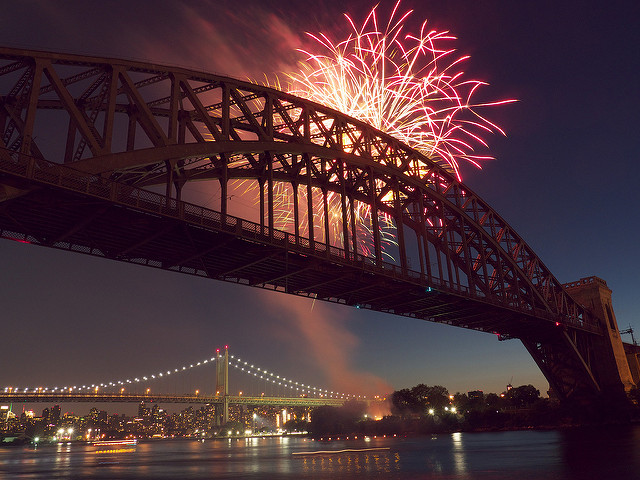 It's almost time to celebrate our nation's birthday! Central Astoria LDC invites you to join them for their 35th Anniversary Independence Day Celebration on Thursday, June 27, at the Astoria Park Great Lawn. The Queens Symphony Orchestra will play at 7.30 pm, followed by Fireworks by Grucci at 9 pm.
Bring a chair or a blanket and join your neighbors to hear some great music and then watch the East River light up with spectacular illuminations.! All are welcome, but dogs must be on a leash. Unless you know that your canine friend isn't disturbed by fireworks (as many dogs are) it might be wise to leave Rover at home.
Pro tip: street parking near Astoria Park may be hard to find and the parking lot at Hoyt Avenue and 19th St will likely fill up early. If you do find a parking spot, there is likely to be some delay in leaving the event as all the cars try to depart simultaneously. Your best bet is to walk or take public transport to Astoria Park. Remember that the Astoria Blvd stop on the N/W line is closed for renovation; you can get off at the Ditmars Blvd stop and walk to Ditmars and 19th St where you can join the crowds on the lawn, or take the Q69 bus to Ditmars Blvd and 21st St, two blocks away.
Photo: Scott Young