Historical Map of the Astoria Waterfront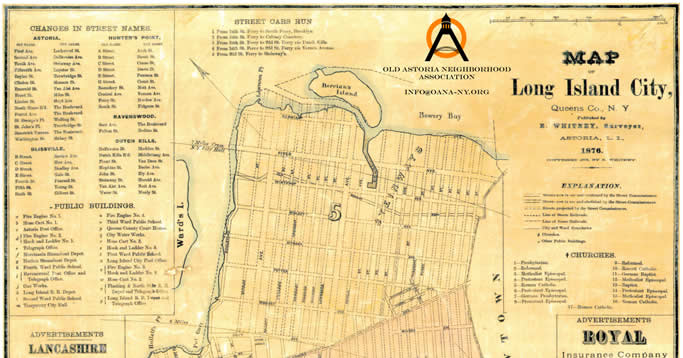 A map of the Astoria waterfront from 1876 was donated to OANA by Firefighter Al Soto and Engine 262 on 21st St. We greatly appreciate their contribution. It is an interesting map, showing advertising at that time, plus name changes on the local streets.
What is interesting is the Ferry Dock to 92nd st in Manhattan. What is old is now new again! Especially with this week's opening of the SoundView Ferry Landing in the Bronx!
Does anyone have any insights or comments? Has this brought anything new to light in regards to your neighborhood?