Hallets Point Building 1 Opens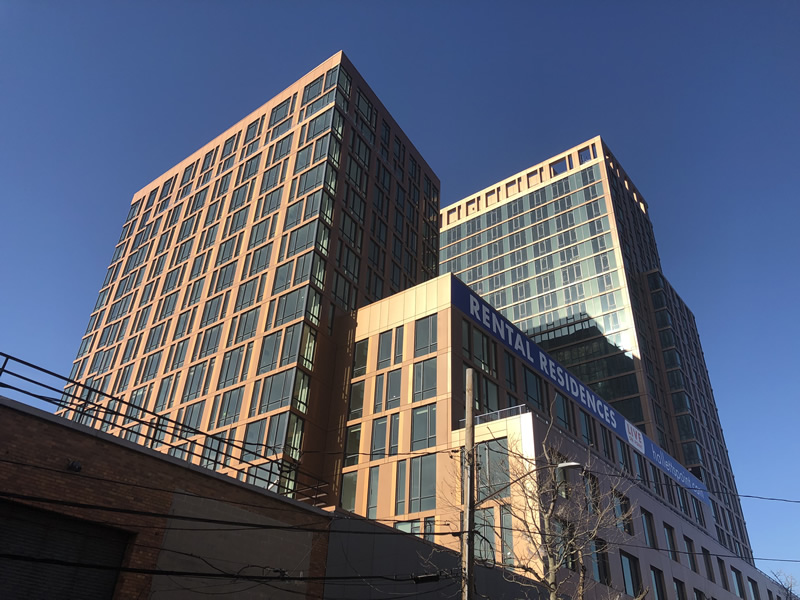 The Durst Organization's Hallets Point Development on the Astoria Waterfront has announced the opening of Building # 1. There have been numerous delays, political, financing, construction issues.
OANA has looked forward to the completion of this project and also the adjoining Astoria Cove project. These projects, which include an Affordable Housing component, will transform Hallets Peninsula. The NYCHA Complex "Astoria Houses" will enjoy increased local services, employment, and transit options, and the rest of the peninsula, with its many empty and desolate warehousing and industrial buildings, will become a premier waterfront community. The addition of the Astoria Ferry Landing on the peninsula has made it easily accessible to all New Yorkers.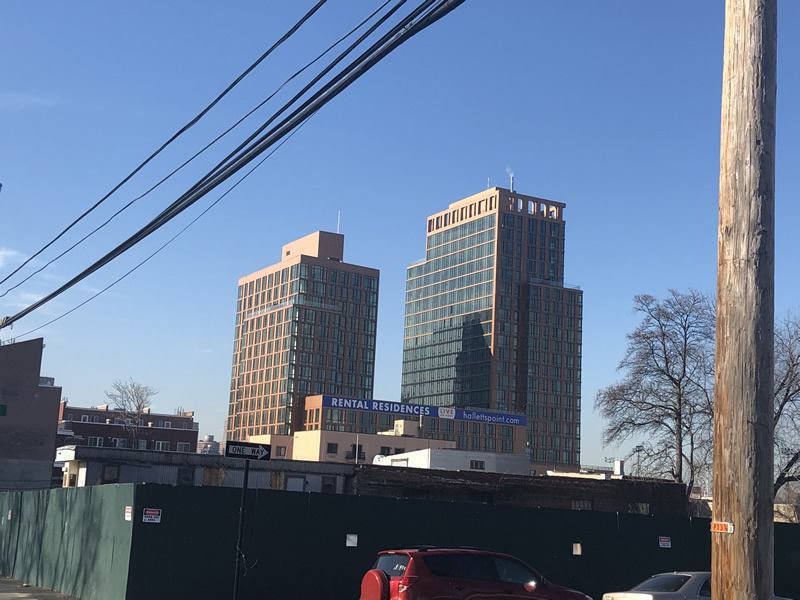 The projects also will attract the local businesses and services so sorely needed to complete the community. Building 1 will also include a supermarket on the first floor.
Building 1 also sits next to Whitey Ford Field, a baseball field set to undergo major renovations in the near future. And it has a wonderful view of Manhattan.
Photos:Richard Khuzami