Funding for Hallets Point Peninsula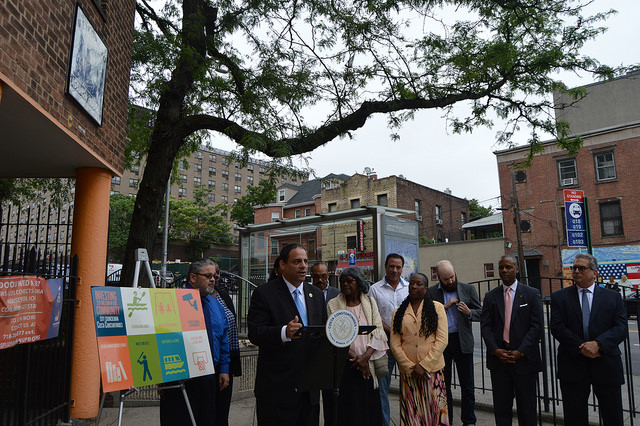 The Hallets Point Peninsula is due to get some major upgrades, courtesy of nearly $7.5 million in funding for capital projects, secured by District 22 Council Member Costa Constantinides.
Constantinides secured $3 million for improvements at Hallets Cove Playground that will convert the current blacktop into a multi-purpose ball field. He also allocated $500,000 for Whitey Ford Field that will pay for re-grading the baseball field, re-sodding grass, and other updates to prevent flooding conditions.
The Queens Library Astoria branch on 14th Street will receive $3 million that Constantinides secured from City Council Speaker Melissa Mark-Viverito. This funding, along with $1 million that he secured previously, is slated for improvements to the children's room, making the entire building ADA accessible, and other upgrades. $500,000 in funding will go towards upgrading lighting at the NYCHA Astoria Houses parking lot and another $459,000 towards installing new closed-circuit TV cameras inside the stairwells. These additions will improve visibility and increase safety for all the residents of the Astoria Houses.
Astoria Houses Tenants Association President Claudia Coger said "This funding will greatly benefit our Astoria Houses residents. It will make our community safer and improve our recreational space. Thank you Council Member Constantinides and the City Council for continuing to invest in our neighborhood."
We will keep you posted on news from Hallets Point Peninsula, where the new NYC Ferry is due to open soon!
Photo: Press conference on FY '18 funding in Hallets Peninsula; photo credit Costa Constantinides, via Creative Commons/Flickr.com