Friends of Whitey Ford Field Set To Speak At City Parks Foundation's workshop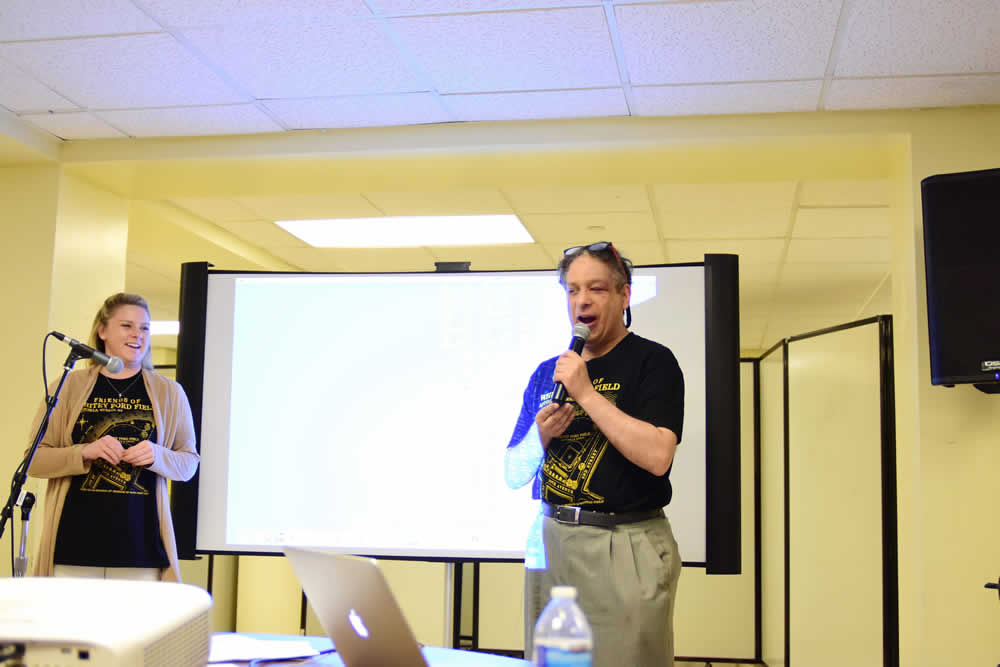 Friends of Whitey Ford Field will be a featured speaker at the City Parks Foundation's workshop, "Making Headlines: How Park Groups Can Work with the Press." July 15, 2019.
OANA is proud to announce that Friends of Whitey Ford Field has been invited to present on their success in attracting media attention at all of their events. Since their founding in 2017, Friends of Whitey Ford Field have been featured in every local media outlet from New York1 to the HuffPost.
Key to their success has been their partnership with OANA. Among other things, they will outline how working with a neighborhood association increases media visibility for volunteer groups.
In addition to the presentation by Friends of Whitey Ford Field, John Surico, a freelance journalist and Astoria resident will be illustrating the Astoria Park father's day Classic Auto show sponsored by the Astoria Park Alliance and OANA as a successful example of how to attract headlines. John Surico is a freelance journalist and researcher based in Queens, New York. With a focus on cities and cultures, his reporting has appeared in over 20 local, national, and international outlets including The New York Times, VICE, and CityLab.
John and Neil have successfully worked together on participatory budgeting initiatives over the last four years. Together as co-chairs of Safety and Transportation Participatory Budgeting Committee they were able to get funding for road resurfacing and nearly thirty bus countdown clocks adopted by the community in Astoria and Woodside
Everyone is welcome to come down and listen in. You can register here.
The workshop will take place at Lower Manhattan Headquarters.
LMHQ
150 Broadway, 20th Floor
New York NY 10038.
July 15, 2019 | 6:30 PM -8.30 PM.
Photo: Cecilia L Maronilla Photography