Floating Hospital New Specialty Practice For Infectious Diseases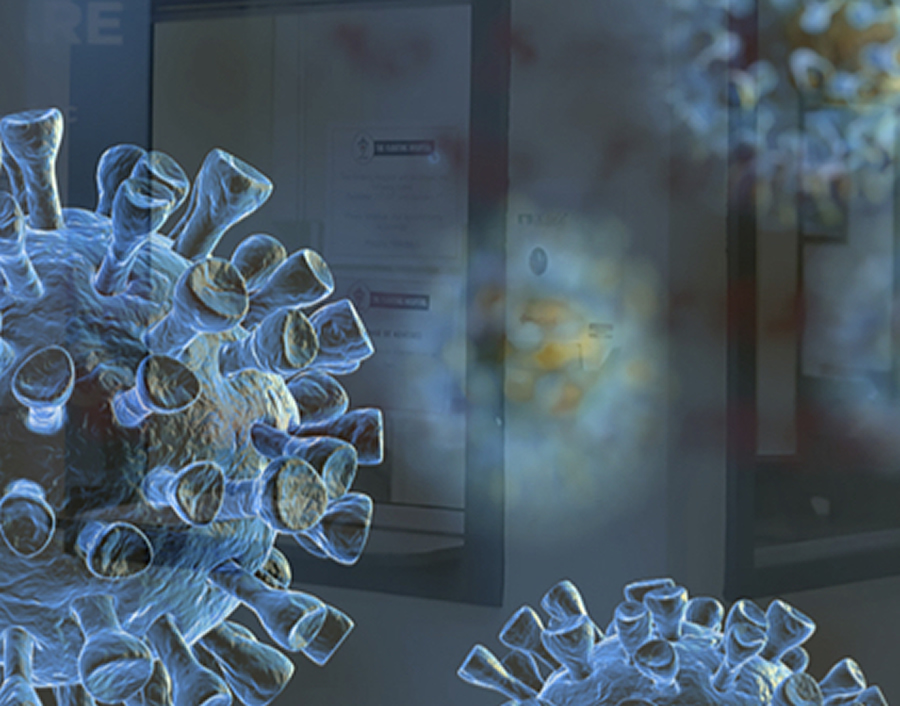 The Floating Hospital, located at 21-01 41st Avenue, near our neighborhood of Old Astoria, has a new specialty practice for infectious diseases. The new specialty covers treatments for HIV, Hepatitis B, and C, Lyme disease, Measles, Malaria, other recurrent and progressive infections, etc. Infectious disease treatment is coordinated with comprehensive primary care. The newest hospital practice is led by board-certified infectious disease physician Dr. Seung Hee Kang, who has more than 20 years of practice experience.
In addition to offering treatments for infectious diseases, the Floating Hospital provides healthcare services for everyone in a single facility. They specialize in family medicine, dental health, behavioral health, and specialty care. Amongst their numerous services in these fields, they devote themselves to preventive care through vaccinations and medical examinations. Mental and behavioral healthcare providers work side by side to offer individual and family therapy to patients. Finally, the Floating Hospital is deeply attentive to oral health, granting quality dental care to kids and adults of all ages.
For more information regarding Floating Hospital's newest specialty practice for infectious disease as well as other services they provide, please call them at 718-784-2240. You can also schedule an appointment using the same phone number.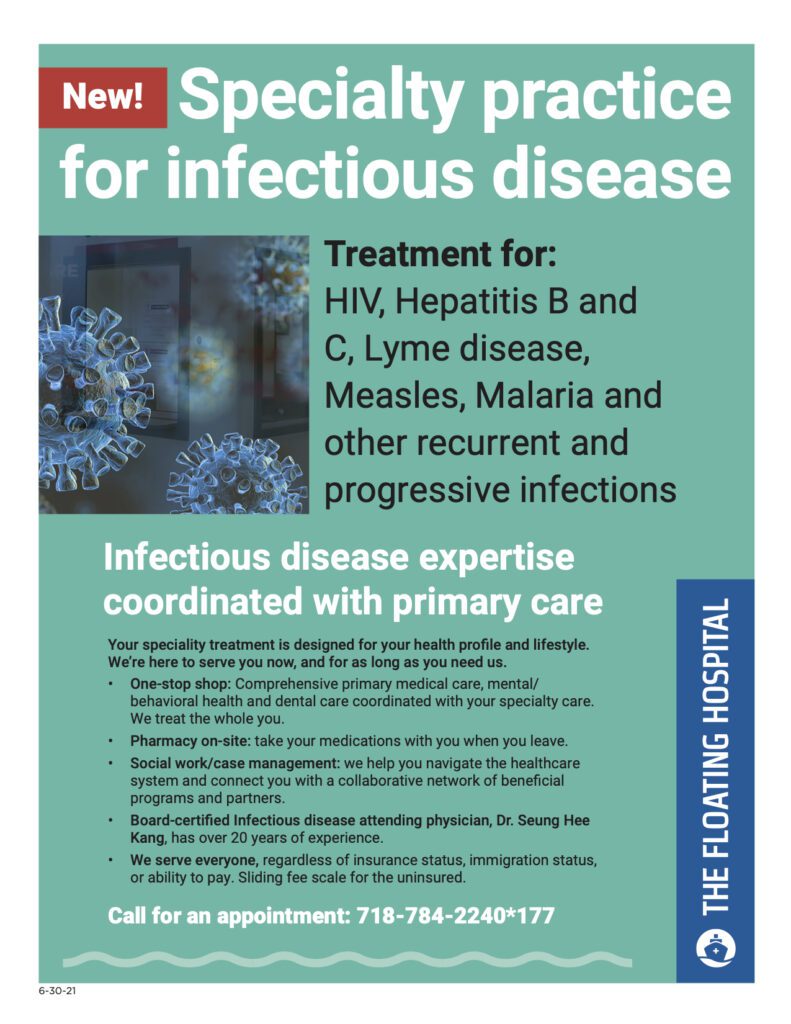 ---