Events at St. George's Episcopal Church, Astoria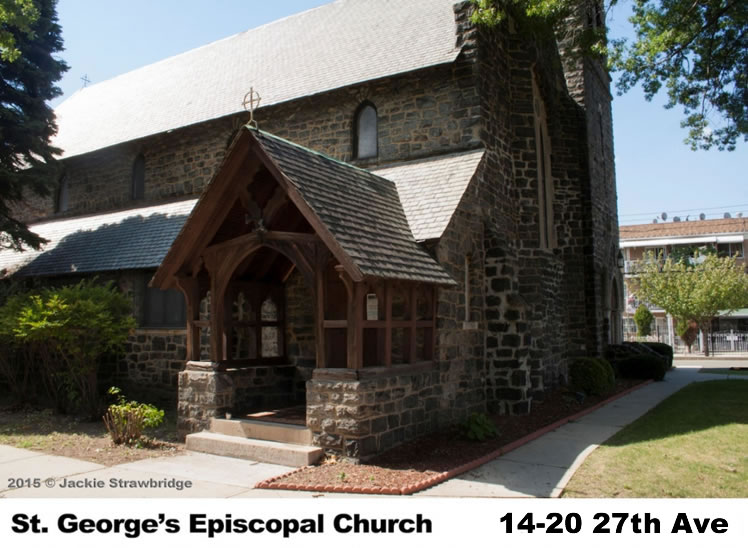 On Saturday October 6, Historic St. George's Episcopal Church will hold a Blessing of Pets ceremony in honor of the Feast of St. Francis. The event will be held on the lawn, weather permitting. Owners of all faiths are welcome to bring their animals. Free dog and cat treats will be distributed. Pet food samples are also available courtesy of Chateau Le Woof, 31-01 Vernon Boulevard. Rain date for the event is October 7 at 9 am.
And on November 3 the church is hosting a Prayer Breakfast from 9.30 am to 12.30 pm at the Community Room in St. George's Church. $10 for adults, children under 5 are free. Proceeds will benefit the church's ministry. The event will feature prayer, singing, meditation and a breakfast buffet. For reservations for the Prayer Breakfast call 718-721-5154 or email stgeorge.astoria@gmail.com.
On All Saints Day, Thursday November 1, please join St. George's Church for Evensong and Holy Eucharist at 7 pm. All denominations are welcome: the offering will be designated for hurricane relief.
The church is located at 14-20 27th Avenue (at 14th St).
Authors: Clare Doyle; Richard Khuzami