Earth Day Tree Planting in Astoria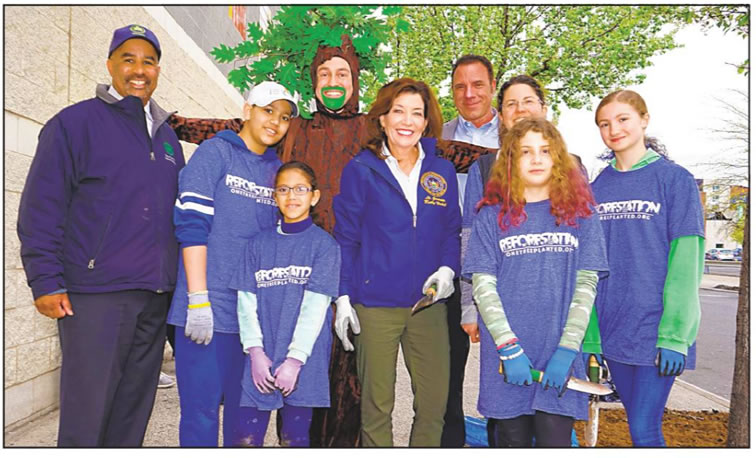 NY Lieutenant Governor Kathy Hochul helped volunteers from One Tree Planted and the city's Parks Department plant a young sapling in Astoria on Earth Day, April 22. OANA President Richard Khuzami and NYC Queens Parks Commissioner Michael Dockett were among the guests who also participated. – Photo Dean Moses
There are many benefits to planting trees: according to the NYC Parks Department,  "trees make our city more livable by:
removing air pollutants that can trigger respiratory illnesses
reducing stormwater run-off
keeping the city cooler during the summer
providing shelter and food for birds and other wildlife
offsetting climate change by reducing energy used by buildings, and reducing carbon dioxide emissions that pollute our air."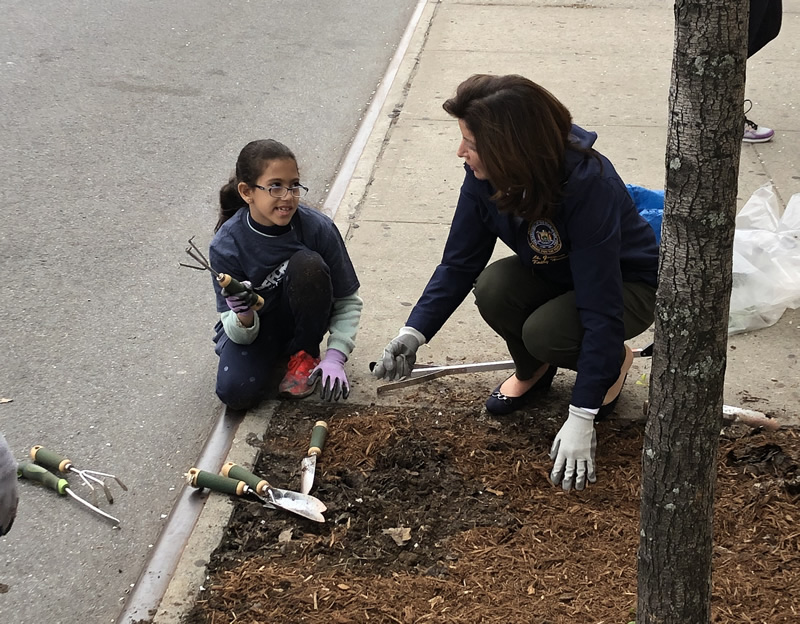 This Earth Day, NY Lieutenant Governor Kathy Hochul, OANA President Richard Khuzami, NYC Queens Parks Commissioner Michael Dockett were among those who turned out with non-profit One Tree Planted. One Tree Planted works with reforestation organizations around the world that need financial support to help them get more trees in the ground. They started in 2014 with a mission "One Dollar One Tree" to make it simple for people to help the environment.
If you are a property owner, you can request a free street tree. Each location you request is surveyed in person by a Parks Forester to make sure there are no conflicts with the surrounding infrastructure, and that the site is a suitable one. If a site is found to be appropriate for a new tree, the Parks Department will add it to a list to be planted during their next available planting season.  Requests can be made for existing empty tree beds as well as paved sidewalk locations.