Donation Drive To Support The Families of Ukraine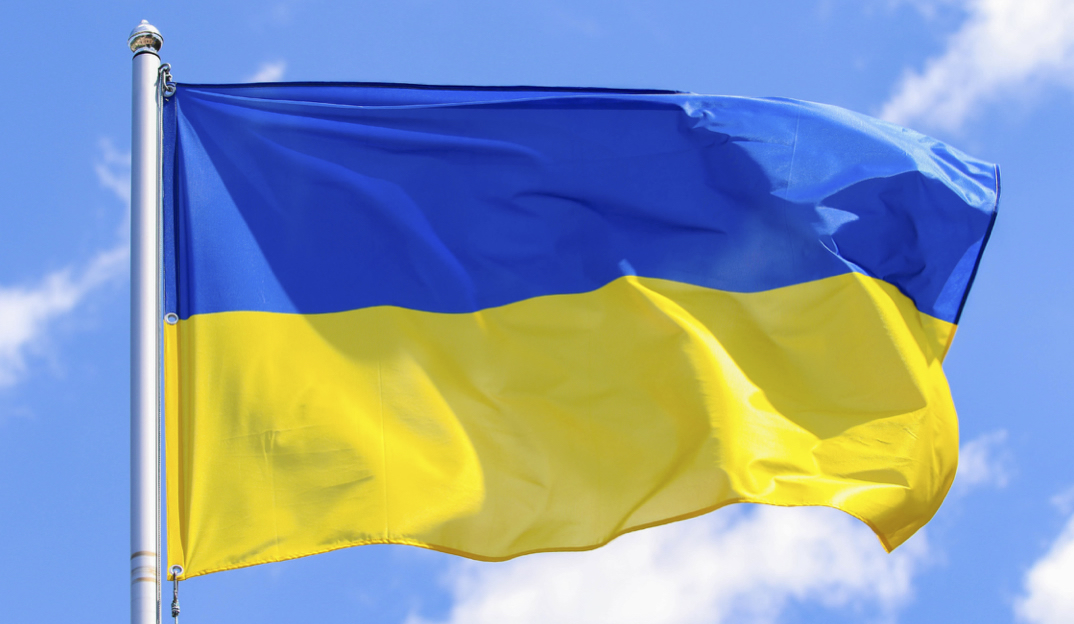 The Queens Borough President's Office is partnering with the New York Police Department to provide relief for families facing harm and violence in Ukraine. Specific items are being collected in the lobby of Queens Borough Hall, located at 20-55 Queens Blvd. If you would like to donate, please drop off the following in sealed packaging:
First Aid Kits
Aspirin
Acetaminophen
IbuprofenA
Bandages
Gauze
Tourniquets
Drop-off times are from 9 am to 5 pm. The Queens Borough President's Office also encourages individuals to donate items that will not expire in the near future.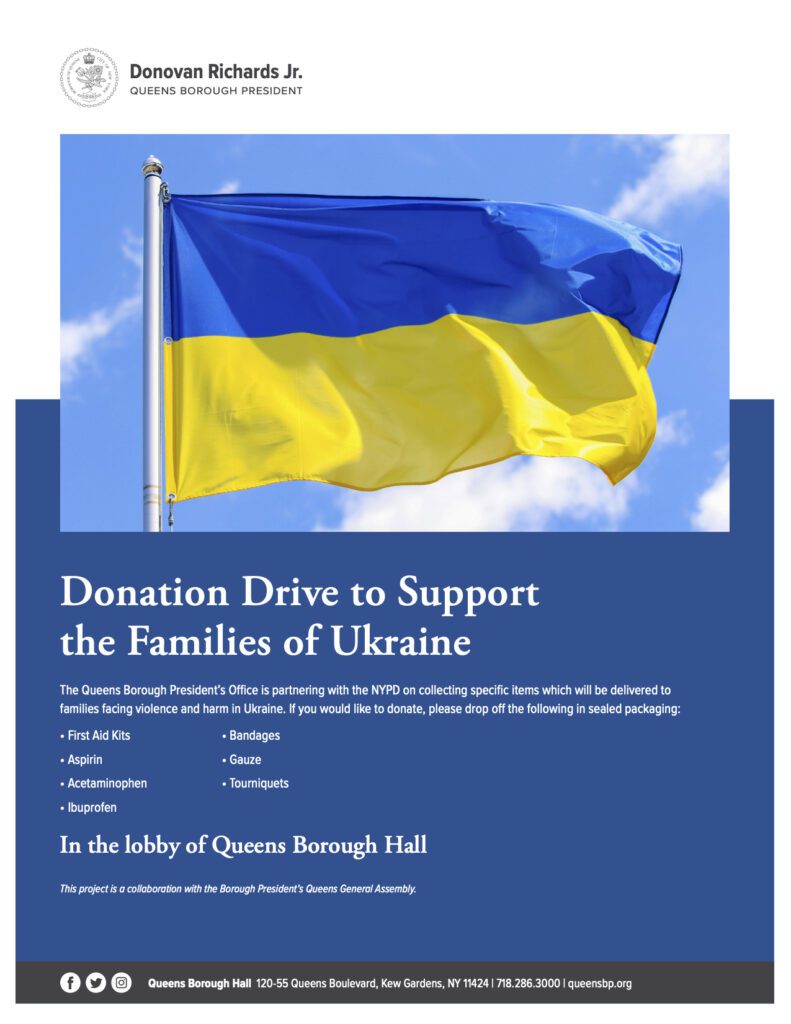 Recommended Posts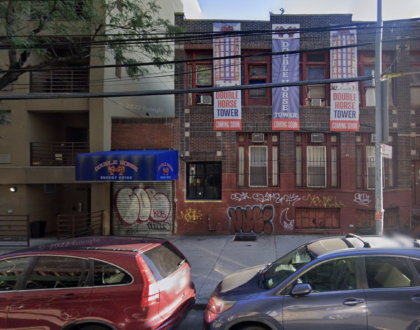 September 23, 2023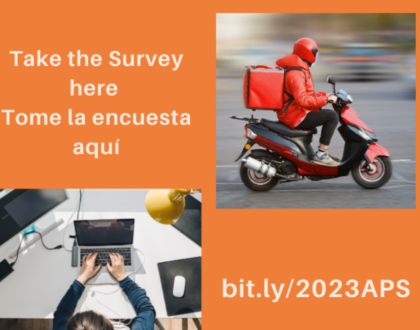 September 21, 2023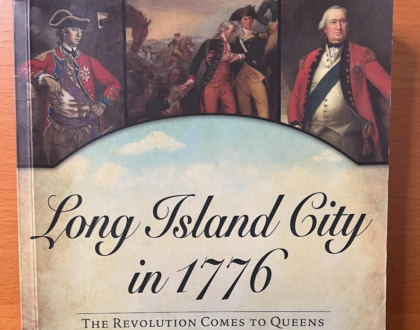 September 19, 2023