Cosmos FM interview with OANA President Richard Khuzami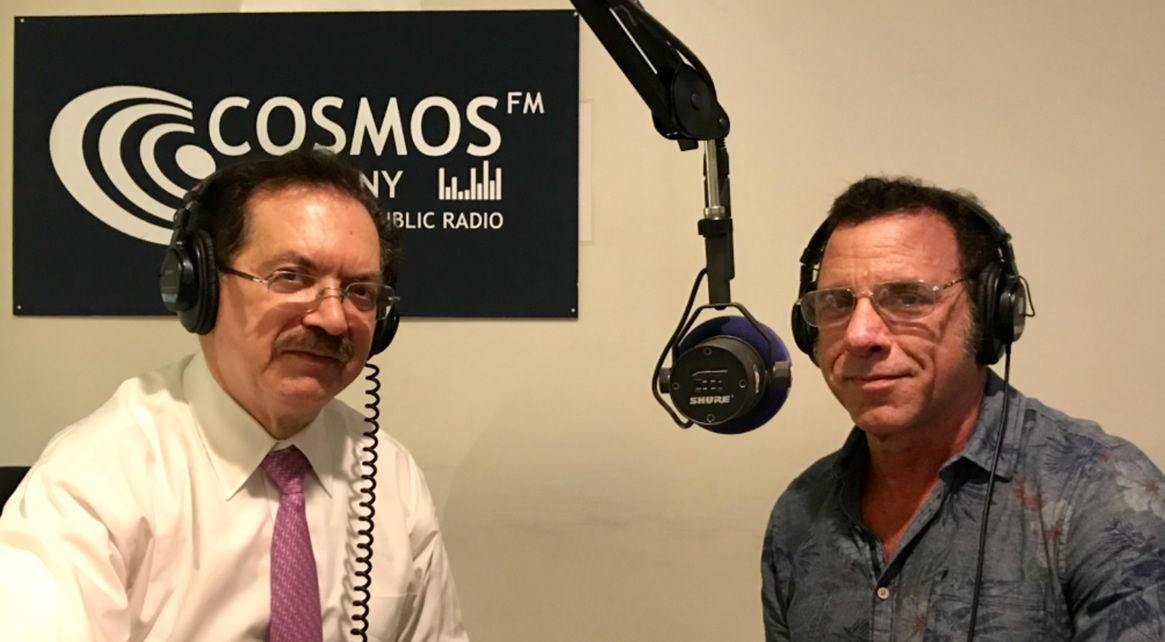 Old Astoria Neighborhood Association President Richard Khuzami was recently the subject of an hour -long interview on Cosmos FM, the Greek Radio Station (NYC: 91.5 FM).
The hour was sponsored by the Eastern Mediterranean Business Culture Alliance (EMBCA), and was hosted by Louis Katsos.
Following is the link to the broadcast: https://soundcloud.com/cosmos-fm-new-york/east-mediterranean-business-and-culture-lou-katsos-8-8-18-with-richard-s-kuzami
Richard stated he was quite proud to be invited to this interview, as he greatly respects EMBCA and the work they do promoting both Business and the Arts. He also discussed his family, music and volunteer work as a civic activist in Astoria.
We hope you find this of interest, and look forward to your reactions.