City Plans to Close the Senior Center at the Astoria Houses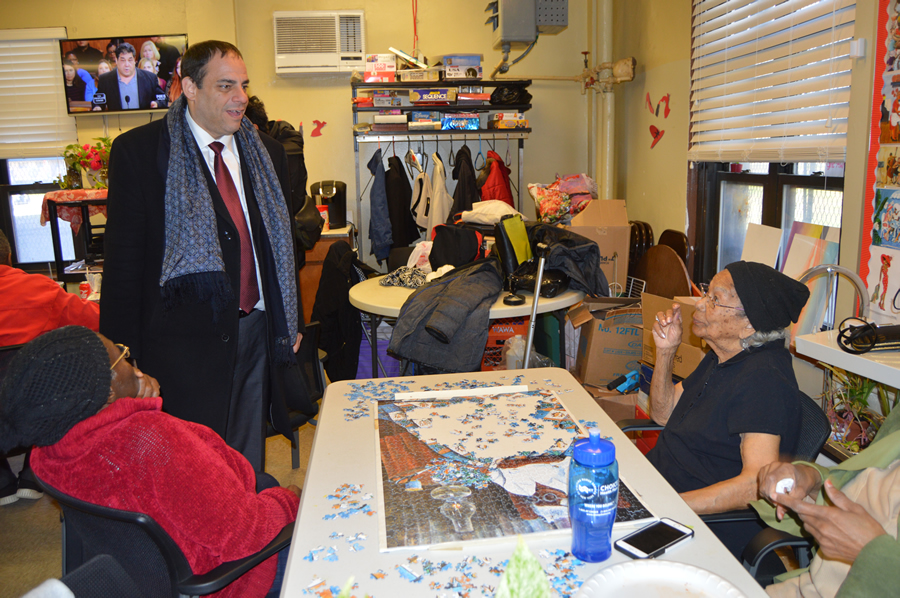 In distressing news for the Astoria Houses residents who used the Senior Center at 4-05 Astoria Blvd, the Mayor's office is threatening to close the center, giving as their reason low attendance at the center—but local elected officials dispute that rationale.
District 22 Council Member Costa Constantinides told WPIX News: "I'm very angry: these are residents who need services."  Costa approved $500,000 in funding for renovations to the senior center in 2014. Renovation is still going on at the center, and Costa believes that attendance would have increased once the renovation was complete. Local seniors were dismayed at the news of the potential closure.
Claudia Coger, president of the Astoria Houses Tenant Association, told the Astoria Post that  "the mayor doesn't understand that for some NYCHA residents the center is all they have in life.
'For some, this is the only good meal they get. It also provides them with their only opportunity to go out to a movie or get entertainment. We will protest this to the max. It's quite devastating that the mayor wants to take these services away.'"

"The Astoria Houses Senior Center provides a vital lifeline for local seniors who are too often cut off from services available to other western Queens residents," State Senator Michael Gianaris told the Astoria Post. "I will fight against the closure to make sure our seniors get the respect and attention they deserve."
OANA believes the Senior Center is a crucial resource for the Hallets Peninsula residents. Even if transport to another senior center is provided, this will be at best a disruptive inconvenience and at worst, especially in the cases of residents with mobility issues, some may be deprived altogether of an essential source of recreation, social connection and supplemental nutrition. We commend our elected officials for fighting against the closure of the Astoria Houses Senior Center and hope that the City will reconsider this ill-advised decision.
Council Member Costa Constantinides Touring the Astoria Houses Senior Center; photo via Flickr.com, courtesy of Costa Constantinides