Chicken and Biscuits, A Launch Production at the Queens Theatre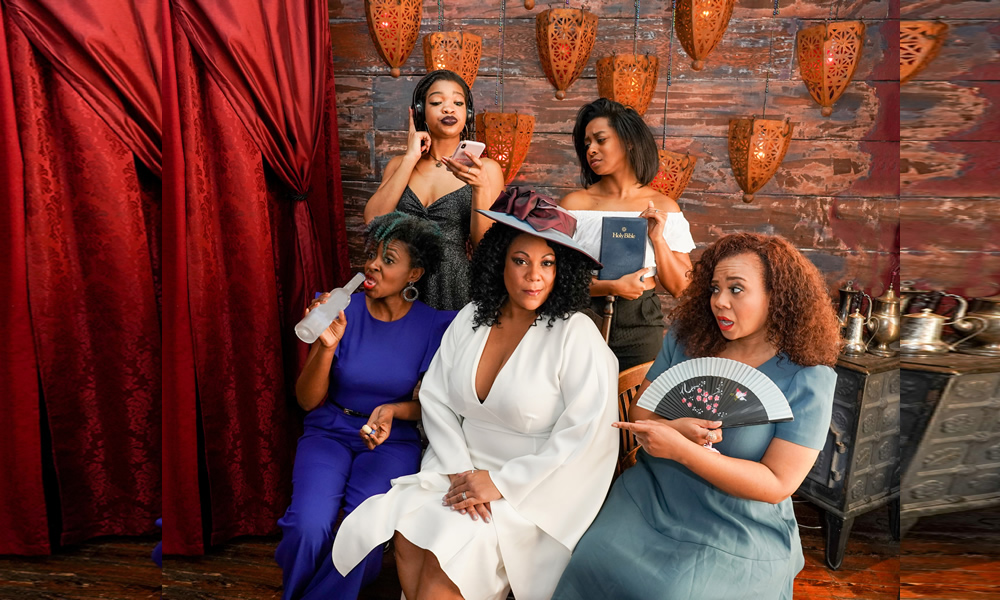 If you're looking for an excursion for you and your theatre-loving college student on spring break, we have a show for you! Chicken and Biscuits, a new family comedy by composer-playwright/actor Douglas Lyons will receive its launch production at Queens Theatre from February 28 to March 22nd.
The show schedule is
Friday, Feb. 28 at 8pm
Saturday, Feb. 29 at 2pm
Saturday, Feb. 29 at 8pm
Sunday, March 1 at 3pm
Friday, March 6 at 8pm (Opening Night)
Saturday, March 7 at 6pm
Sunday, March 8 at 5pm
Monday, March 9 at 7:30pm
Friday, March 13 at 8pm
Saturday, March 14 at 2pm
Saturday, March 14 at 8pm
Sunday, March 15 at 3pm
Friday, March 20 at 8pm
Saturday, March 21 at 2pm (Open Captioning)
Saturday, March 21 at 8pm
Sunday, March 22 at 3pm (Audio Description)
In Chicken and Biscuits, sisters Baneatta and Beverly are burying their father, Bernard while trying to putting their sibling differences aside. But when it's revealed at the funeral that Bernard had a third daughter, tensions rise as family secrets start to emerge.
The Queens Theatre production of Chicken and Biscuits is directed by Zhailon Levingston. Location: 14 United Nations Ave S, Corona, NY 11368 (inside Flushing Meadows Corona Park, directly under the towers of the New York State Pavilion). Queens Theatre is fully accessible to persons using wheelchairs, including wheelchair seating. When purchasing tickets, let the Box Office Staff know and they will reserve those seats for you.
And save the dates for the upcoming shows and events at the Queens Theatre, Trinity Irish Dance Company on March 7 and 8, Tales from the Shed on March 15, Queens Storytellers on March 21,  Titan Theatre Co.'s Romeo & Juliet from April 3-19,  The Amazing Max on April 5, and Fifth Annual Latin Dance Fiesta on April 25!
Photo: Chicken and Biscuits, photo credit: Dominic Totino Photography