BioBus to Create Permanent Site at Astoria Houses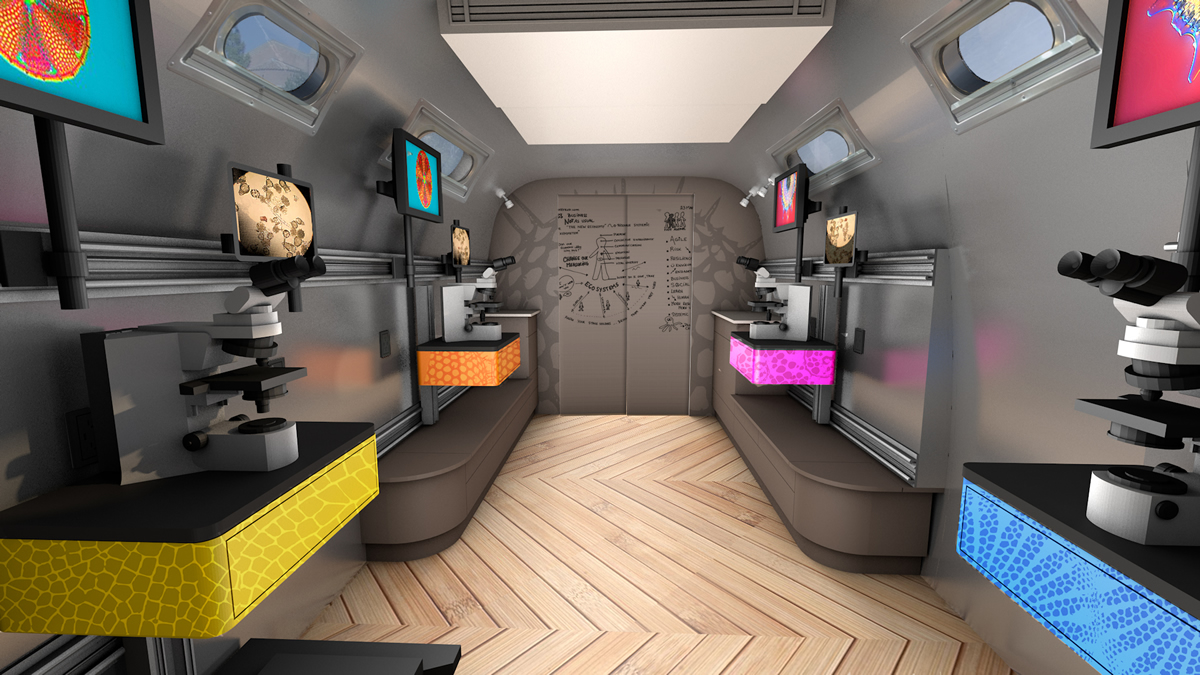 Council Member Costa Constantinides and community leaders joined with BioBus on September 24th to announce the science education non-profit would set up a permanent installation at the NYCHA Astoria Houses.
The announcement represents years of partnership between BioBus and the Astoria Houses, where it has focused on connecting young people with the health of the neighboring East River. BioBus will be able to purchase a new mobile lab for the site due to a $304,000 allocation secured by Constantinides in this Fiscal Year's budget.
Over the past few years, BioBus integrated one of its mobile labs into the Astoria Houses and other western Queens locations, offering public events, classes for school groups, and after school classes. Students of all ages can now take science into their own hands, especially when it comes to the health of the East River. This has been a bridge in connecting Astoria Houses youth with the historically inaccessible waterway and the historically exclusive scientific community.

The new lab is to be set up permanently at the Astoria Houses and become a living classroom. BioBus plans to install a solar array on the lab, powering it exclusively with renewable energy. This will set a new example in western Queens, a neighborhood long blighted by dirty power plants.
BioBus' permanent installation reflects a strategic partnership with Constantinides' office to rethink science education. After years of working together in the neighborhood, with funding support from the Council Member, BioBus identified the community needs around science and developed programming around them.
"BioBus has already been an amazing partner here in western Queens, to introduce more people to the wonders of science," said Council Member Costa Constantinides, District 22. "I am so excited we can mark Climate Week by making BioBus a permanent fixture at the Astoria Houses. This will continue the Hallets Point peninsula's revolution into a leader on sustainability."
Council Member Costa Constantinides represents the New York City Council's 22nd District, which includes his native Astoria along with parts of Woodside, East Elmhurst, and Jackson Heights. He serves as the chair of the City Council's Environmental Protection Committee and sits on three additional committees: Sanitation, Resiliency, and Technology. For more information, visit council.nyc.gov/costa.