Astoria's Parks Need More Officers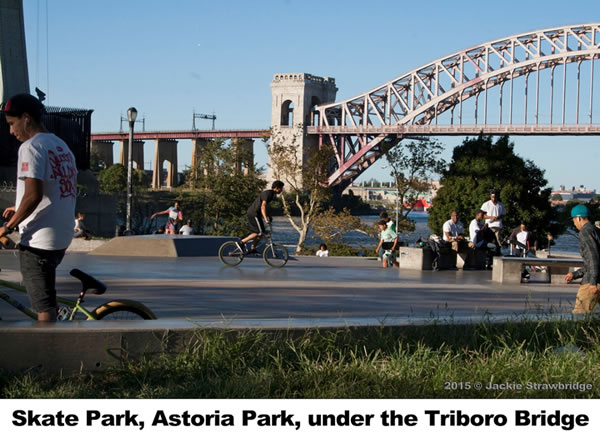 When the City recently announced funding for 67 additional Parks Enforcement Personnel (PEP Officers), Queens residents and elected officials cried foul over the fact that only 8 of those PEP officers were being assigned to Parks in Queens. PEP Officers, while not part of the NYPD, have the authority to make arrests and issue summonses. Many Queens residents have complained about safety concerns and quality of life violations in the borough's parks.
Most of the PEP officers are being assigned to Manhattan, even though Queens has more parkland. Community Board 1 has issued a public letter decrying the fact that none of the new officers will be patrolling parks in Astoria. The Old Astoria Neighborhood Association has endorsed CB1's letter.
Councilman Costa Constantinides is tackling a related issue of safety in the parks. He is introducing legislation calling on the Parks Department to lock playground gates at night. This comes after Astoria parents have complained about unsafe conditions and drug paraphernalia at Sean's Place Playground, on 38th Street between Broadway and 31st Avenue.