Astoria Park Pool to OPEN!!!!!!!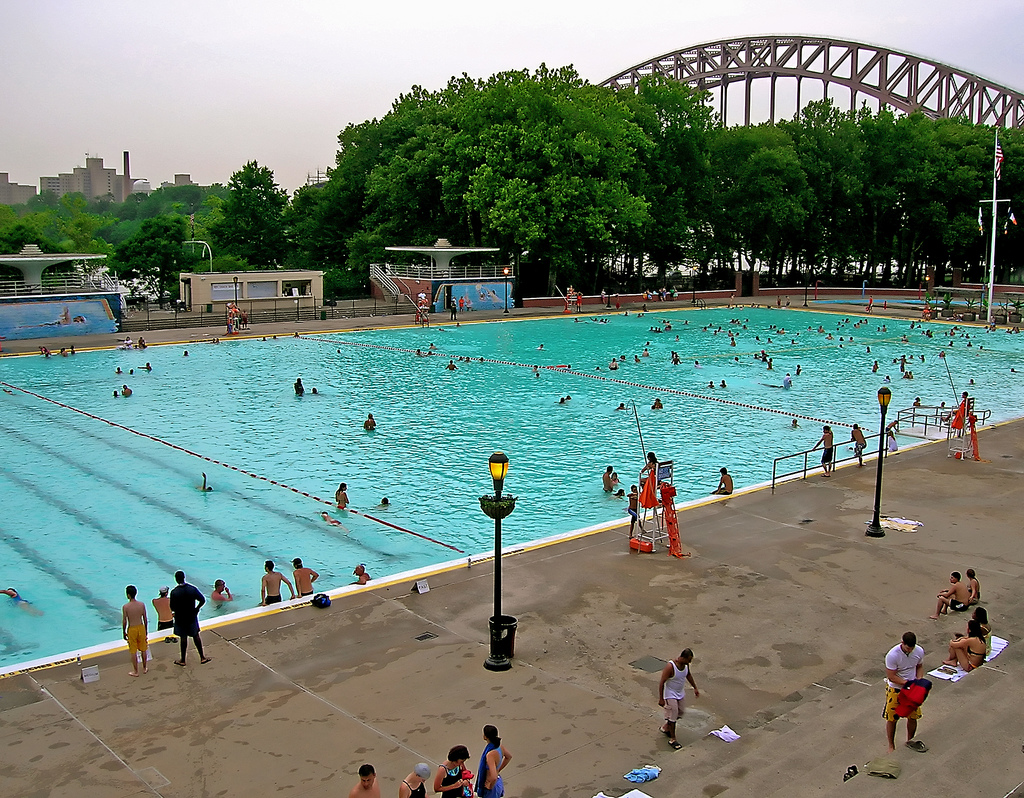 A great inclusion in the new city budget!
The Astoria Park Pool will reopen on August 1.  15 of 53 currently closed pools will reopen, and the Astoria Pool is included!
Others include Crotona, Mullaly, and Haffen in the Bronx; Sunset, Betsy Head, and K-Pool in Brooklyn; Hamilton Fish, Jackie Robinson, Wagner and Marcus Garvey in Manhattan; Astoria, Liberty and Fisher in Queens; and Lyons and Tottenville on Staten Island.
The budget, agreed upon between Mayor DeBlasio and the City Council, has restored 9.9 million for 716 lifeguards, pool staff, sprinklers, and water fountains.
The Mayor's initial budget had cut 12 million from public pools.
We applaud the reopening. It has been bad enough that funding for any youth jobs have been cut: to also cut recreational opportunities is a recipe for disaster. We need to keep our young people focused on positive activities during this unique summer.
And for all citizens, a respite from the summer heat will help us all.